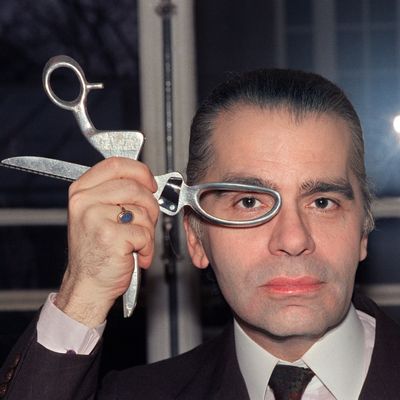 Karl Lagerfeld in 1987.
Photo: PIERRE GUILLAUD/AFP via Getty Images
He may have had mixed feelings about museum shows, but come May 2023, Karl Lagerfeld's fashion and illustrations will be on display at the Metropolitan Museum of Art's Costume Institute. The announcement was made this morning in Paris by Anna Wintour of Vogue and Andrew Bolton, the museum's chief costume curator, before a crowd gathered in Lagerfeld's former studio and library at the rear of his 7L bookshop.
Senior executives from Chanel, Fendi and the Karl Lagerfeld brand were also there, along with Virginie Viard, Chanel's creative director; Amanda Harlech, an advisor of Lagerfeld's, who will serve as a consultant for the exhibit; and Sylvia Fendi. Funding will come principally from Chanel but also Fendi and his namesake label.
This is one museum show the couturier, who died in 2019, might have actually approved of. "Karl Lagerfeld: A Line of Beauty" will explore his stylistic language as it was expressed in drawings and realized in clothing he created during a six-decade career in Paris. The exhibit will reach back to the fifties and his time at Balmain and later Patou. His work for Chloé will also be included. About 150 garments will be on display starting May 5, following the Met Gala on May 1, 2023.
When asked if it was too soon to be evaluating Lagerfeld's legacy, Bolton said at first he thought so. What changed his mind was the memorial service for the designer, in June 2019, when the premieres, or chiefs, of his ateliers spoke of their relationship with him.
"I thought this is a great story to tell — Karl, his relationship with the premieres and the hidden hands of Karl's work," Bolton said. He added that he had long been familiar with Lagerfeld's impressionistic and often whimsical sketches. "But what I didn't realize was that every single line and dot meant something to the premieres, so that when they looked it, they could decode it immediately to create the garment. That's really the focus of the show. It's really an essay. It's not a retrospective. The show is basically about the semiotics of his drawings." The filmmaker Loic Prigent, who often documented Lagerfeld, will record interviews with atelier chiefs from the various houses for the exhibition.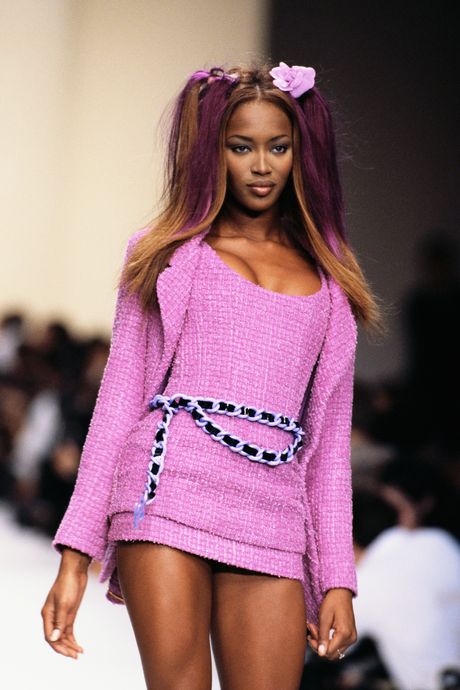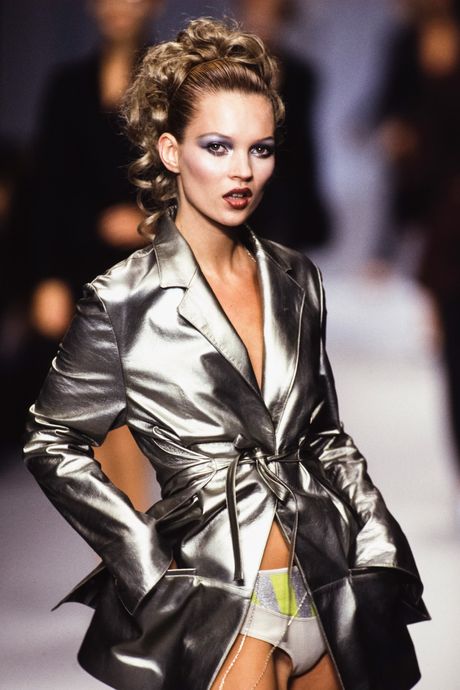 Lagerfeld's estate has been complicated to resolve, for many reasons, and it has been difficult to ascertain whether his personal papers have been preserved and also whether he might have destroyed some letters and other materials. Bruno Pavlovsky, the president of Chanel, told me that Chanel has acquired a number of things for its archive. One such document is a 20-page letter that Lagerfeld wrote to his mother in Germany after he won the Woolmark Prize in 1954.
Bolton told me the one thing he feels he's missing from the exhibition is Lagerfeld's scrapbooks. "He kept scrapbooks everyday," the curator said. "So to get my hands on a scrapbook would be a gold mine." But it's uncertain where the bulk of them are; apparently some have been found and are being preserved. As Bolton said, "It's really complicated."