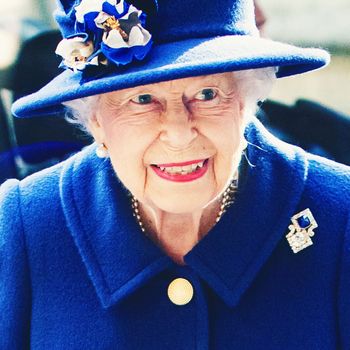 Queen Elizabeth II
Photo: Samir Hussein/WireImage
Update: The Royal Family confirmed that Queen Elizabeth II died peacefully on Thursday at Balmoral Castle. Read our updated story here.
The palace has issued a brief but foreboding statement about the health of Queen Elizabeth II, who is "comfortable" and resting at Balmoral Castle. Citing "mobility issues" and a COVID-19 diagnosis, the 96-year-old monarch has been scaling back her in-person appointments for months, increasingly handing off duties to her successor, Prince Charles. On Thursday, however, Buckingham Palace issued the following update: "Following further evaluation this morning, the Queen's doctors are concerned for Her Majesty's health and have recommended she remain under medical supervision."
Despite its lack of information, it's an ominous sentence: Officials typically keep information on the queen's health private. And then there is the fact that members of her immediate family are en route to, or already at, the royal summer home. Per the BBC, Charles, Camilla, and Princess Anne are in Scotland, while Prince William, the disgraced Prince Andrew, and Prince Edward are on their way. Prince Harry, currently at the Invictus Games in Germany, is reportedly headed to Balmoral as well. Given all the haste, the situation looks serious.
The U.K.'s new prime minister appears to be reading it that way. Liz Truss, whom the queen appointed yesterday at Balmoral — the first time the queen has received a PM there; those audiences usually take place at Buckingham Palace — noted that the "whole country" would be "deeply concerned" by the palace's message. "My thoughts," Truss wrote, "and the thoughts of people across our United Kingdom, are with Her Majesty The Queen and her family at this time." After she met with Truss, the queen pulled out of a virtual meeting with the privy council (a body of senior ministers) on the advice of her doctors, who reportedly told her to "rest" after a "full day."
In June, the queen celebrated an unprecedented 70 years on the throne with her Platinum Jubilee. Though she skipped some events in deference to her health, she did send a hologram of her coronation-age self to the closing pageant and made an appearance at her annual birthday parade.