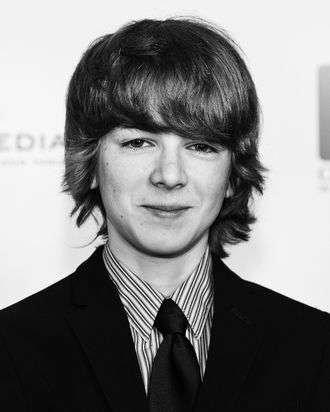 Photo: Andrew Chin/Getty Images
On Wednesday, 23-year-old actor Ryan Grantham was sentenced to life in prison after shooting and killing his mother, Barbara Anne Waite, in their home in British Columbia in March 2020.
Grantham, who started acting as a child and appeared in Diary of a Wimpy Kid and a 2019 episode of Riverdale, was arrested in March 2020 and pleaded guilty to second-degree murder earlier this year. Per CBC, Grantham shot Waite in the back of her head with a .22 rifle while she was playing piano in their home. During his sentencing hearing, prosecutors played a GoPro video that shows Grantham shortly after the murder, where he filmed his mother's body and said, "I shot her in the back of the head. In the moments after, she would have known it was me."
He allegedly spent the next few hours drinking beer and smoking weed. The next day, according to the prosecutors' account, he covered the body with a sheet and lit candles around it before hanging a rosary on the piano and loading his car with guns, ammunition, Molotov cocktails, camping supplies, and directions to Prime Minister Justin Trudeau's house in Ontario. After turning himself in at police headquarters in Vancouver, he told authorities he considered both trying to assassinate Trudeau and committing a mass shooting at his school, Simon Fraser University. Instead, he turned around and drove to the police station. Meanwhile, Waite's body was discovered by Grantham's sister Lisa the day after the murder.
In British Columbia, where Grantham lives, second-degree murder comes with an automatic life sentence. Justice Kathleen Ker ruled he'd be ineligible for parole for 14 years, referencing the fact that Grantham was struggling with his mental health in the time leading up to the murder and had watched violent videos on the dark web, having suicidal and homicidal urges. Her statement suggested Grantham was getting psychiatric help in prison.