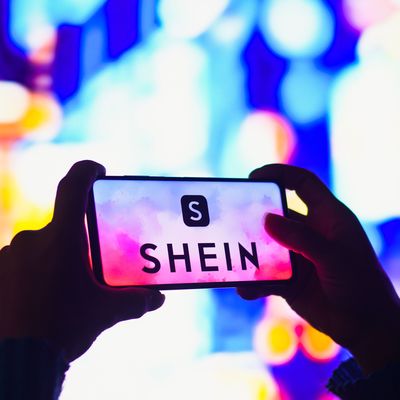 Photo: Rafael Henrique/SOPA Images/Shutterstock
I'd like to ask what layer of hell we are in where Shein has a white model modeling a wig for Black hair?
I know this thanks to a viral tweet from the multimedia artist Jessie Woo, who screenshotted a post on Shein's website for a "short curly synthetic hair bun," in which a white model is used to show off clearly non-white hair.
What would compel the company to have a white model, whose straight, dirty-blonde hair is very evident, appear in a hairpiece intended for Black shoppers? Who knows! What would compel the same company to disregard the horrific implications its fast-fashion business model has on the climate for the sake of raking in a massive profit? Or allegedly rip off independent artists' work? Again, who knows.
The images appear to have since been taken down from the listing, but rest assured, the product is still up. After all, why would Shein forgo the chance to profit just a little bit, even in the face of widespread backlash?
A company spokesperson responded to our request for comment, apologizing for "poor judgement."
This post has been updated.