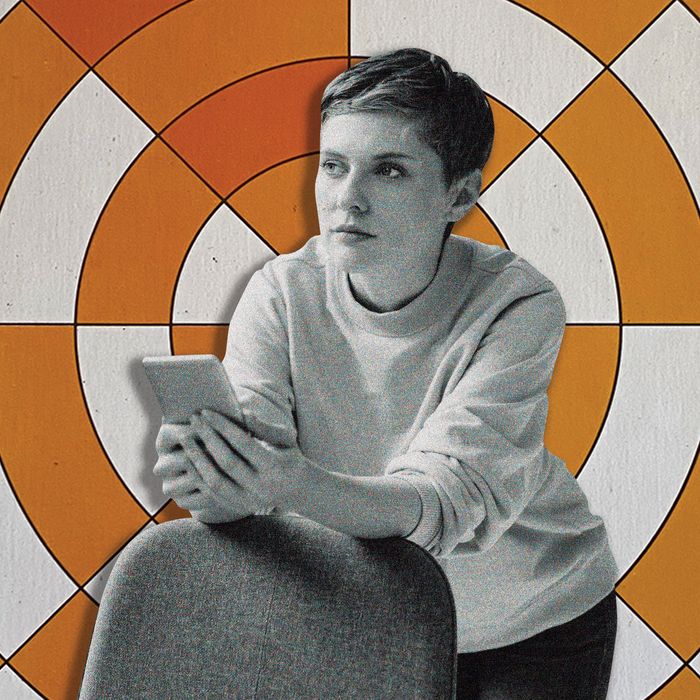 Photo-Illustration: by The Cut; Photos: Getty Images
Hi Kimberly,
I have worked in a variety of job positions and industries during the past 20 years, and I tend to outgrow roles within 12 months. I believe this is because after the initial steep learning curve of a new job, I lose interest because the work becomes repetitive and no longer challenges me.
Unfortunately, most of the employers I have worked for lacked career-development programming and provided little training and few opportunities to take on projects/tasks outside of my job description. So, over the years to fulfill that need/curiosity to acquire a more diverse work experience and skill set, I have taken courses and set up my own businesses and side hustles.
Ultimately, I know entrepreneurship is for me as I love running my own businesses. In the past when working full-time as an entrepreneur, it was one of my happiest work experiences. However, due to current financial commitments, I must continue working as an employee full-time until my other businesses generate sufficient revenue.
However, if the world of work was set up in a different way where I could continuously try new tasks and have other job responsibilities, I believe I would not outgrow roles so quickly. At the same time, I acknowledge the job I'm currently doing doesn't align with my values or natural strengths and interests.
So, my question is, do you think job descriptions are holding employees back and limiting their potential?
I look forward to your analysis and advice.
Thank you,
R
When working with my clients, I always share that I believe job descriptions are a wish list of tasks, qualifications, and projects that the company believes the role will entail. However, it's up to the employee to make the role their own once they settle into the company.
In every role, there is an opportunity to position yourself as a leader by learning to interpret the needs of your department or company and improve upon existing processes. Many high achievers outgrow a role quickly because of their ability to quickly master day-to-day tasks. It sounds like you're able to come into an organization and quickly assess the workload and flawlessly execute! This would make you a dream employee in many organizations.
When this happens, it's common for managers to give you rave reviews with little to no developmental feedback to help you move to the next level. In my book, I push for employees to take control of the trajectory of their careers for this very reason. Whether or not a company has a formalized career-development plan, it's your job to build your own plan that supports your overall career goals.
So my real question to you is, do you know where you'd like to go in your career?
If you do, it's your responsibility to begin building that bridge between where you are and where you'd like to be. Even entrepreneurs must build that bridge, although it's less likely that you'll get bored because there are so many moving parts in lean start-ups that there will always be something new to master.
Being aware of where you'd like to go in your career allows you to advocate for yourself and take on new roles, projects, and opportunities to help bridge that gap. For example, if your goal is to become a project-management lead for an enterprise-level project, it would be key for you to showcase your ability to navigate a larger body of work with multiple stakeholders. You'd need to gradually get exposed to new stakeholders and work streams to build support and advocacy for your inclusion in bigger projects. Once you're confident in your current role and responsibilities, I recommend having a career conversation with your manager to determine the best steps to get in alignment with your goal. Better yet, come prepared with suggestions for things you'd like to do to position yourself appropriately!
On the other hand, when reviewing job descriptions and applying to jobs, I encourage you to curate some key questions on the workplace culture and upward-mobility tracks at the company to ensure your career path would be properly supported at the organization, like:
What is the career path for someone in this role?

Does your company have a structured performance-appraisal process to evaluate employees at a regular cadence?

What are the professional development opportunities available to me at this company to support my growth?
Asking these questions could help identify companies that are better equipped to proactively support your career growth. Being a high achiever and working in a role or company that you're disinterested in is a recipe for becoming disengaged, frustrated, and annoyed on a daily basis.
Before embarking on your next move, it may be helpful to take a moment to envision your ideal role. Set aside all preconceived notions on what's possible or specific companies or industries. What would you be doing? What type of tasks would be your responsibility? Are you working remote or in office? Do you manage a team? What are the working hours? Is every day different or do you have a relatively consistent schedule? Are you setting the strategy for your role or team? These questions are a part of an "ideal day" exercise I do with my clients who need to reimagine their next move. We map out what their day would look like from the moment they wake up to the moment they go to sleep.
Once we have clarity on the ideal role, we match this with their interests, passions, and skill set to determine what positions are most appropriate for them. This helps the client embark upon a much more intentional job search and land a role that gives them room to grow over the span of a few years or more.
Career and leadership development expert Kimberly Brown helps readers make sure their next move is the best move, here, every other Wednesday. Have a question for her? Email yournextmove@nymag.com (and read our submission terms here). Listen to the Your Next Move podcast here.