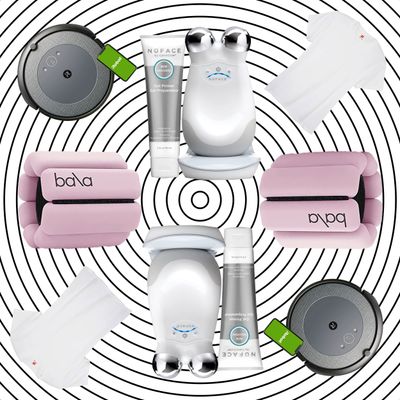 Photo-Illustration: The Cut; Photos: Retailers
Ever wondered what mid-October was missing? You already know about spooky szn. And yeah, it's peak pumpkin-spice-latte time, of course. And if apple picking is your thing, well, this is the time to go do that. But there's still … something … absent in our hearts, no?
Ah, yes, that's right: According to Bezos, it's another Prime Day.
For the first time ever, Amazon is hosting its Prime Day sales twice in one year. And even though it's only been, um, three months since the last one, the sales are still sale-ing. So we're here to help you navigate the very best and biggest.
When is the Prime Early Access Sale?
The Amazon Early Access Sale ends today, October 12.
Do I need to be a Prime member to shop?
Unfortunately, you do. You can try a 30-day free trial for new subscribers, which does get you access to the sale and the other benefits that come with being a Prime member, such as free two-day shipping and Prime Video. Just be sure to cancel in time; otherwise, you'll get charged the monthly $15 fee. And if you're a student or qualify for certain government-assistance programs (like EBT and Medicaid), you can get a discounted membership.
So what's on sale?
Here's a Prime Day rule of thumb: Products that were on sale during the previous Prime Day typically end up going on sale again later. So if you didn't snag what you wanted in July, chances are it's discounted again. We've included below links to our separate lists rounding up the best deals in our favorite categories — and spotlighted what's really worth it.
Best Amazon Prime Day Tech and Lifestyle Deals
Are any other sales happening at the same time?
You bet. If capitalism is good for anything, it is offering counter-sales to sales. If you want to stick it to Bezos (we don't blame you) or just buy other/more stuff (again, we don't blame you), you can shop simultaneous sales at Brooklinen and Walmart to name a few.
For more from the Cut Shop team, follow us on Instagram and Twitter, where we share our best new finds, favorite styling tricks, and more.