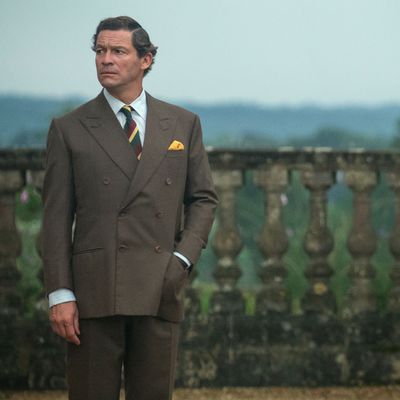 Dominic West as Prince Charles in the upcoming season of
The Crown.
Photo: Netflix
Two months into King Charles's reign, England appears to be deep in the throes of crisis. First, their new king threw several tantrums over writing utensils, and now, their prime minister has resigned after a mere 44 days in office. However, that's not the only thing causing everyone in England dire stress. The highly anticipated fifth season of The Crown, whose fictionalized but pretty convincing depiction of the royals is already the bane of the palace's existence, is gearing up to chart Charles's divorce from Princess Diana — a story that, by most accounts, does not make Charles look great. Though Netflix's recent sneak peek sent a shiver of anticipation down most of our spines, it reportedly caused dread and panic throughout the palace, where everyone is very worried about just how much of an arsehole the king will seem in this telling of his divorce saga.
Responding to this clip's suggestion that Diana and Charles's messy separation was an "all out war," the Telegraph reports that senior royals have "moved to protect the reputation of the King." Considering Charles's affair with Camilla Parker-Bowles and Diana's torturous time in the palace has been well documented, they're about three decades too late, but sure. One source apparently stressed that the show is "a drama, not a documentary," and another insider accused Netflix of being "exploitative" and having "no qualms about mangling people's reputations." Apparently, "the timing could not be worse," considering England seems to have actually warmed to the king since he stepped into his role.
All this fretting has only escalated now that rumors suggest the season will show Charles attempting to oust the queen alongside former prime minister Sir John Major. Major called this plotline, and the show overall, a "barrel-load of nonsense." Criticism came from the media, too: British broadcaster Jonathan Dimbleby called the show "nonsense on stilts," while a royal biographer claimed it's doing "significant damage to people's perception of history."
Another royal concerned about The Crown's depiction of the Windsor family turmoil: Dame Judi Dench. On Thursday, Dench penned a letter to The Times urging the show to add a disclaimer reminding audiences that it's a "fictionalized drama," writing that "the closer the drama comes to our present times, the more freely it seems willing to blur the lines between historical accuracy and crude sensationalism."
Responding to Major's comments, Netflix defended the show as a "drama based on historical events … imagining what could have happened behind closed doors during a significant decade for the royal family." The show's creator, Peter Morgan, told Variety that the '90s was "a difficult time for the royal family, and King Charles will almost certainly have some painful memories of that period," but vowed the show isn't "unkind to him or the monarchy." He added, "I have enormous sympathy for a man in his position."
While I expect that Netflix's telling of Charles and Diana's divorce will probably match the highly unflattering accounts already out there, I personally don't think the palace, or anyone who cares about the king's reputation, has anything to worry about. Because visually, The Crown makes Charles look absolutely amazing. As is custom every two seasons, the show has recast all its characters to more accurately reflect their age, and taking over the role from Josh O'Connor is Dominic West, who is for all intents and purposes pretty handsome.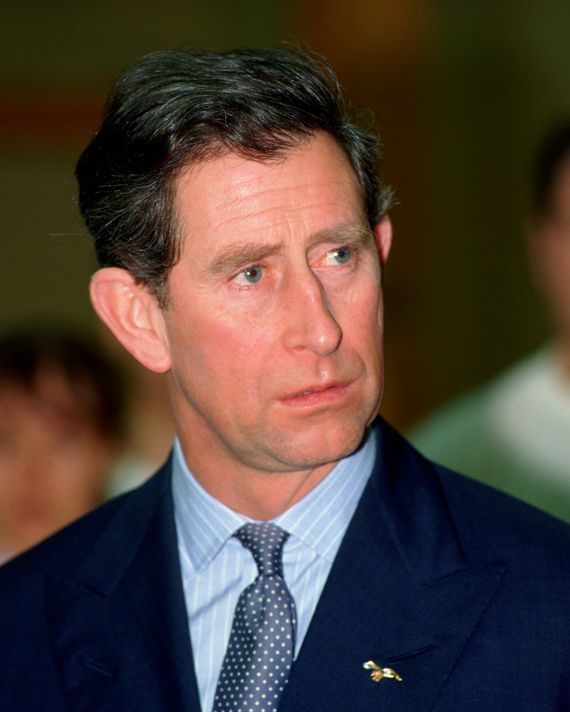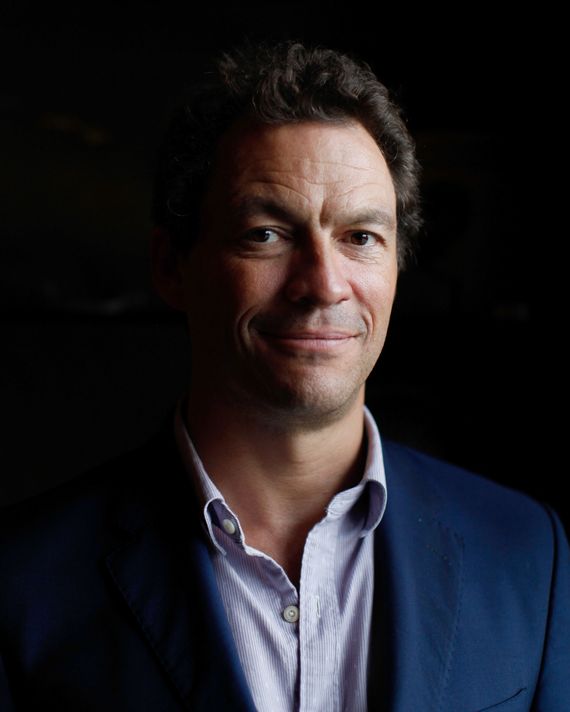 For what it's worth, The Crown has actually painted a somewhat sympathetic portrait of Charles thus far, and its choice to cast West as a man who said he wants to be a tampon is pretty generous, if you ask me. The palace should be absolutely salivating at the chance to portray its king this handsomely. This guy? In a Barbour jacket? Sign me up!
More good news for England: West's real-life son, who presumably possesses his rather good-looking genes, is playing Prince William, conveniently reminding us all that the heir apparent used to be wildly attractive. Seems like Meghan Markle is not the only royal who cut a deal with Netflix.