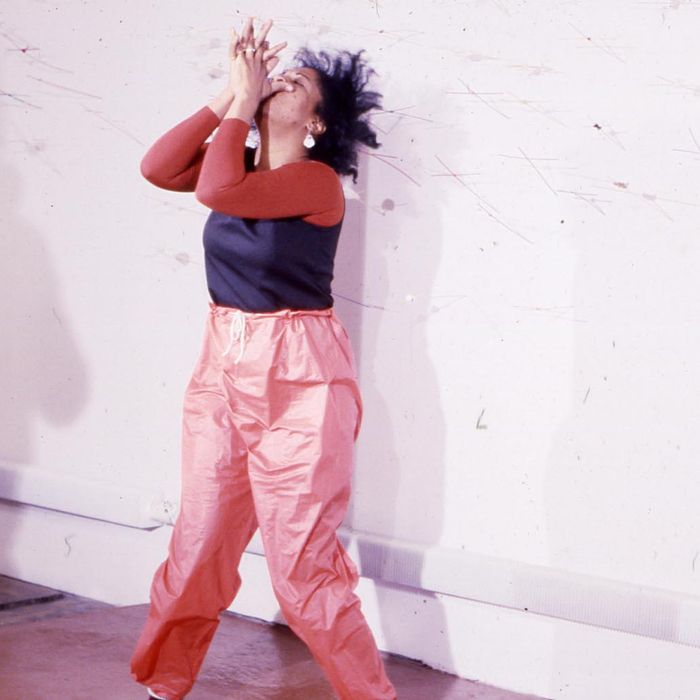 Senga Nengudi performing
Air Propo
at JAM, 1981.
Photo: Courtesy Senga Nengudi and Lévy Gorvy
All Linda Goode Bryant needed was 724 square feet to create the change she wanted to see in New York's art scene. That and a great deal of audacity. After borrowing $1,000, the 25-year-old single mother was already working full time as director of education at the Studio Museum when she secured the rental unit where that change would be realized. It was 1974 when Just Above Midtown Gallery (later known simply as JAM) opened its doors at 50 West 57th Street, right in the heart of the city's commercial-art district. At the time, New York City was on the verge of bankruptcy. Driven by a collective sense of frustration with an overwhelmingly white, overwhelmingly male, and largely conservative Establishment, Goode Bryant used what she had to create what the city needed: a space of nurturing for the artists who would go on to become some of the most influential figures in the Black avant-garde.
JAM was not warmly received by all. "There was an utter annoyance that we were there and it was expressed verbally on a daily basis because we were all going to work on the same street," Goode Bryant shared during a recent phone call. She described an atmosphere of hostility — not just on 57th Street but within the art world more broadly — that persisted throughout JAM's 12 years of operation. When asked why the more established (wealthy, white) galleries were so agitated by one that showed work they refused to exhibit, Goode Bryant responded, "It had to do with the unthinkable — not only because I'm a woman, but also because I'm fucking Black! And you just cannot be a Black woman who has no money and two babies and start a gallery on 57th street because it wipes out whatever notions, beliefs, or myths there are about what you can do."
Now, almost 50 years later, one of those institutions that gave JAM the cold shoulder when it opened, MoMA, will unveil the exhibit "Just Above Midtown: Changing Spaces" on October 9. For once, this delayed institutional validation isn't a case of the powers that be undervaluing an artist of color. Goode Bryant has been asked to do a JAM show by artists, curators, and institutions, including MoMA, for almost two decades but refused the proposition time and time again: "My response, to the chagrin of many, was 'I don't do dead art shows'" — ones that only present a living artist's past work — "most of the artists are still alive, and historic shows tend to freeze people at the time the show occurs and fail to recognize that they are still making incredible things." It took curator Thelma Goldman four years to persuade Goode Bryant to participate in the making of this exhibition. Goode Bryant was finally convinced not by Goldman but rather her own curiosity. She wanted to know if JAM could be "JAM at MoMA." In the days after our initial phone call, and just prior to the opening, I asked Goode Bryant if she had reached a verdict on that hypothetical. "I would say, no in its fullest — and yes, partially," she responded. It's a solid outcome given the challenge of the task: attempting to put the energy of JAM on exhibit is like trying to capture lightning in a bottle.
For artists like David Hammons, Senga Nengudi, Howardena Pindell, and Randy Williams, JAM was, in the words of their peer Lorraine O'Grady, "a place as much as a world, a place where people ate together, discussed and argued, drank and smoked together, collaborated on work, slept together, pushed each other to go further, and partied 'til the cows came home." By all accounts, JAM was a feeling of possibility more than it was a destination and an incentive to experiment more than a platform to sell work. It was an artistic community where process trumped product and mutual aid replaced capital with a barter system of creative exchange and healthy debate. Even its clientele is legendary — Stevie Wonder and Roberta Flack were regulars.
Goode Bryant's gallery was also transient. After being evicted from its 57th Street location (Goode Bryant rarely paid the rent) in 1978, the gallery moved to Tribeca and finally to Soho in 1985. The MoMA exhibition is separated into chapters by location. The loose chronological structure traces the hundreds of exhibitions, performances, and installations at JAM with archival photos, videos, and other ephemeral material that brings JAM's collaborative ethos to life. The show includes work by the aforementioned artists as well as pieces by Palmer Hayden, Randy Williams, Valerie Maynard, and Wendy Ward Ehler. For MoMA curator Thomas T. Lax, the exhibition asks, "What is it that a museum can do?" "Just Above Midtown: Changing Spaces" is an exercise in imagining alternatives but also in examining what role (if any) institutions can play in creating change.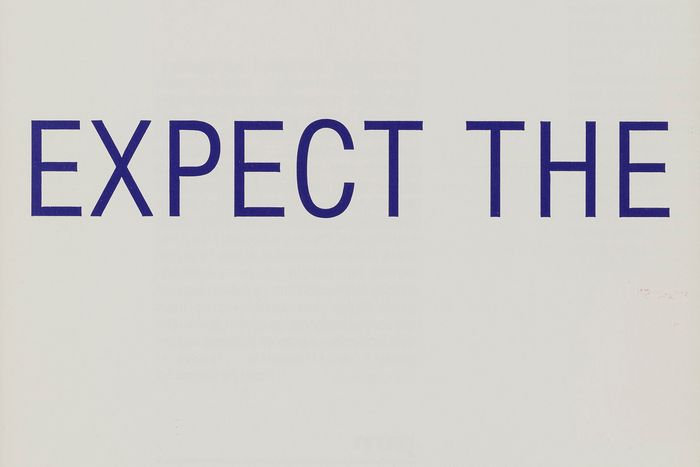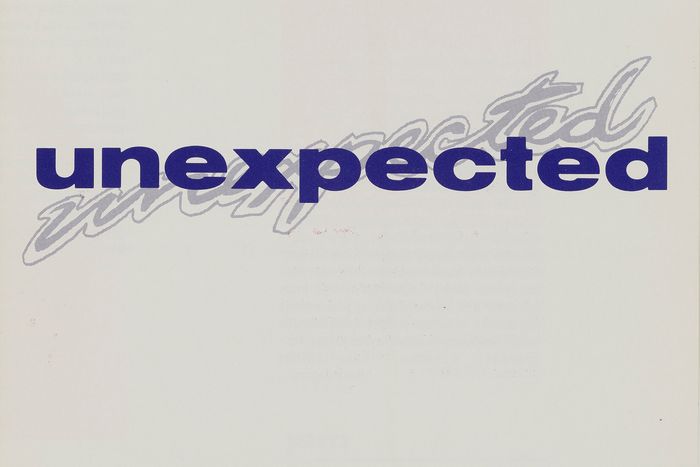 "JAM was not really an object-focused gallery, though we hung work on walls. From my perspective, it was about wanting to support artists pushing their work beyond what current boundary it was at," Goode Bryant says. In conversation, she reanimates JAM through an oral history packed with anecdotes. When asked about JAM's legacy, she often points to the opening night of David Hammons's solo show in 1975. There was a great deal of tension among Black artists in New York City at the time. Some ascribed to the belief that in order for Black art to be revolutionary, it needed to be figurative or pseudo-documentary. Others strongly disagreed. David Hammons — who was then and is now best known for his body prints — showed a collection of barbecued bones, paper bags, grease, and hair. Many artists in attendance were outraged. Goode Bryant dove head first into the tension then and there, cracking open a bottle of wine and urging everyone to engage in discussion. "Someone said, 'You can't make art with stuff that doesn't come from an art supply store!' And someone else said, 'But why not?' Then everything took a turn. It was the most amazing transformational moment. I swear that after people left the gallery that night, I never heard of this debate between figurative and abstract again, and increasingly Black artists started working more conceptually," she recalls.
JAM didn't just house art — it was, perhaps above all, a work of its own by Goode Bryant. One that made maintaining her job at the Studio Museum impossible. One of the funnier displays in the exhibit includes a selection of the gallery's many unpaid bills. "JAM was really my artwork — and a big part of that was figuring out how to keep getting services that you aren't paying for! That's called the art of relationships," Goode Bryant says between hearty laughs. According to her, JAM ran on two things: her credit-card debt and other people's faith in her. "I don't know if it was my energy or willfulness, but I believe in what I can create and that rubbed off on Astor Wines and Liquor, The Village Voice, and the many, many other vendors I owed money to!"
JAM closed in 1988, and Goode Bryant, feeling she was fighting a losing battle against the pressure artists faced to pander to the market, "self-exiled herself from the art world." After that, she worked as an award-winning documentary filmmaker, and for the past 13 years, the gallerist who was once "accused of wanting artists to starve" has been largely focused on Project Eats, a living installation and urban agricultural initiative that transforms vacant lots and rooftops into neighborhood-based farms throughout New York City. Like the gallery, this is a passion project rooted in Goode Bryant's mission to nourish others, whether that be in mind, body, or soul. In person, it's easy to see that caring. She can make a stranger (a journalist, no less) feel like a dear childhood friend. "On the one hand, she is this force, and yet there is this other side of her — the playfulness — which I think played a huge role in her ability to bring folks together and keep them wanting to do something pretty much impossible," Lax says. Linda's striking personality has made its own imprint on the canon outside of her work. "We see that in the history of the development of Black conceptual art. Behind that very stark descriptor is a real sense of humor and levity."
Goode Bryant has been at home in the "unthinkable" since childhood. I ask her how she can be so comfortable and unwavering. She cites being the only girl in a family of all boys until she was 8 and being ruthlessly teased for it. She also points to her primary education in the newly integrated schools of Columbus, Ohio, where she was regularly reprimanded for protesting her principal's racism: "I stood up in class and turned to the other kids and said, 'We don't have to listen to this! They can't talk to us like this!'" She recounts being disciplined by that same principal after an altercation with another student: "She was sitting there crying like Niagara Falls, and Mr. Hathaway looked at me and said, 'Cry!' I looked at him and said, 'I don't cry for white folks.' And that was enough to get me kicked out of the public-school system." This is part of a larger pattern in Goode Bryant's life. For every naysayer or obstacle she has encountered, she has issued a bold reply: "Yes, I can." Long before she opened JAM, she was told by artist David Hammons that he "doesn't show in white galleries." Goode Bryant replied, "Well, then I guess I have to open my own." When she was still a graduate student and the dean of her university suggested that bringing her young children to class was not an option, Goode Bryant replied, "Are you saying that I shouldn't get a master's degree because I have children?" and triumphed. And while interviewing for a fellowship at the MET, she was asked what she wanted to get out of her time at the museum. She said, "I want to burn it down." She got the gig.
When Goode Bryant left the art world in 1988, she says she "could have never imagined just how bad it would be today" — it being artists' compliance with the demands made by wealthy white galleries, collectors, and institutions. In recent years, she says, she's connected with contemporary artists who have lamented the market's impact on their work. "Some artists will offer up, 'I feel like I'm harming myself because I really want to be doing work that's more abstract or conceptual, but the market wants Black figures, so that's what I'm doing.'" We are living in Goode Bryant's nightmare. "The older I get, the more I realize how important it is to look at who you know yourself to be from within and then compare that with what you have become. The way we live now, socially and with technology, makes it harder and harder to hold on to who you are and for artists to distinguish between the dominant and themselves," she says. "But I firmly believe that no one has power over us that we don't give them. We have a choice, and choice is freedom."
Her message couldn't be more relevant. "I often question why we live in a world of rectangles," she says. "Sometimes someone will offer 'Because it's more efficient.' But who decided efficiency was of higher value than more shapes?" "Just Above Midtown: Changing Spaces" is not just an exhibition for Goode Bryant, it is a call for disruption that asks what it means to make art. How can Blackness be represented? What are the ways in which historically exclusionary institutions can remedy social crises? "I'm really imploring artists to understand that they are free. I am imploring them to see what's in front of them and question whether or not that's something they want to salute — whether it's a rectangle or an infrastructure that says 'We're interested in this, but you are producing that,'" Goode Bryant says. Before saying our good-byes, I ask whether she feels the show is a success. "If it loosens up or even pulls slightly apart the veil that is over us, that's at least a start."