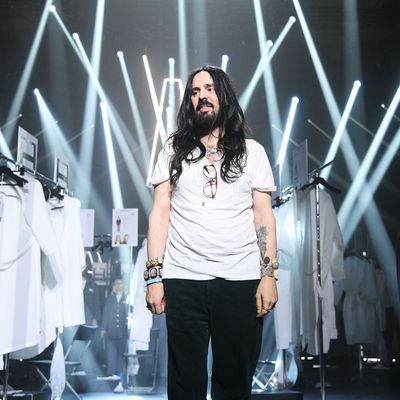 Photo: Daniele Venturelli/Getty Images for Gucci
Alessandro Michele will leave Gucci after nearly eight years as creative director, the company announced on Wednesday afternoon, after the close of Europe's business day. The news first broke in a report yesterday in the trade paper WWD. "There are times when paths part ways because of the different perspectives each one of us may have," Michele said in a statement. "Today an extraordinary journey ends for me, lasting more than 20 years, within a company to which I have tirelessly dedicated all my love and creative passion." (Before being named creative director in 2015, Michele worked behind the scenes at Gucci, dating back to the days of Tom Ford, but was little known outside Milan.) Michele expressed his gratitude to the brand, which he called his "home," and his hope that his adopted family there will "continue to nourish yourselves with poetic and inclusive imagery, remaining faithful to your values."
François-Henri Pinault, chairman and CEO of Gucci's parent company, Kering, called Michele's tenure an "outstanding moment in the history of the house," and did not specify any further reason for his departure. Gucci representatives said that there would be no further comment at this time.
Michele's ascension at Gucci was one of the great surprises of the past decade in fashion. After the ouster of his predecessor, longtime creative director Frida Giannini, Michele put together a first collection in about a week. When it debuted at Milan's menswear week in January 2015, it arrived with the force of a sonic shock: Michele's flouncy bohemians, who flouted gender norms and the brand's jet-set, va-va-voom style under Giannini, were unlike anything Gucci had shown in recent memory. When the shock wore off, admiration — and then adoration — quickly followed. Michele became one of the most influential designers in the world, as the Cut's fashion critic, Cathy Horyn, wrote three years ago, and delivered a massive surge in sales and attention to a label many in the industry felt had been stagnating. He continued to refine and riff on his chosen aesthetic, dreamily explaining his collections using the language of philosophy.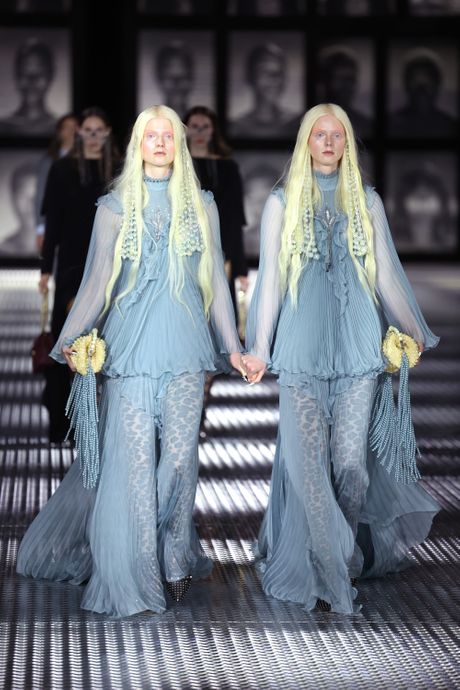 But while sales continued to be strong — Gucci is the No. 1 selling brand in the Kering group, which includes Bottega Veneta, Saint Laurent, and Balenciaga, among others — rumors had been percolating in recent seasons that a new style might be necessary to maintain momentum. An anonymous source told WWD that Michele "was asked to initiate a strong design shift" but was unable to meet the demands, while another said Kering and Pinault are looking for a "change of pace."
The change comes at a complicated time for the Italian fashion house, which recently announced that it would return to showing menswear in Milan this January. According to the company, collections will be handled by the in-house design team (some of whom are familiar to customers by face, if not by name, thanks to their casting in Gucci shows) for now. As for Michele, his next steps will be closely watched, whatever they may be. In September, he told journalists that "clothes are not enough today" and that he feels like a "slave to objects," sometimes questioning why he does his job. He noted these were thoughts he shares with his therapist.