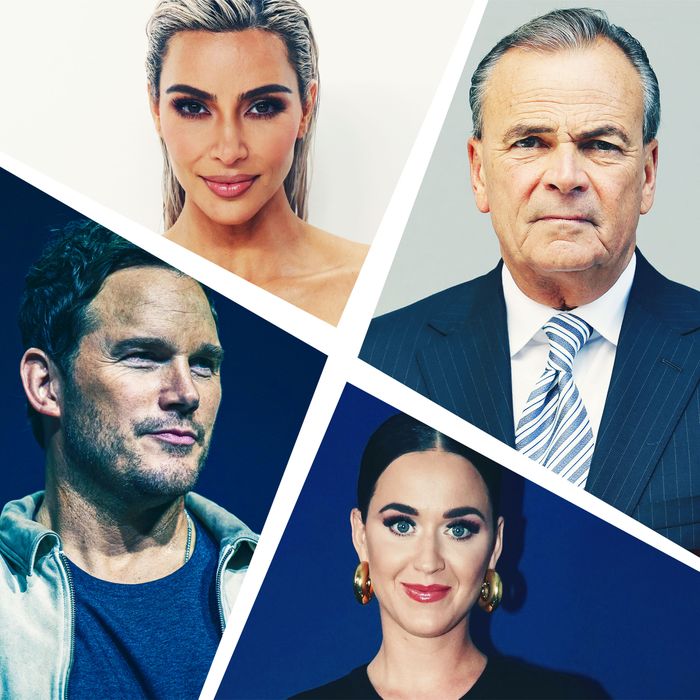 What do Elon Musk, Snoop Dogg, Gwyneth Paltrow, Kim Kardashian, and Noah Centineo have in common? They all endorsed Rick Caruso for mayor of Los Angeles. And they're not the only wealthy people supporting the billionaire real-estate developer in his race against Congresswoman Karen Bass, a career Democrat who is notably not a billionaire.
Caruso, a former Republican who changed his party affiliation to Democrat just weeks before entering the race for mayor, is best known as the developer responsible for the Grove shopping area in L.A. As a private citizen, he has reportedly supported the campaigns of Mitch McConnell and George W. Bush. The Los Angeles Times reported that Caruso had donated to John Kasich's presidential campaign in 2016, though he reportedly donated to Bass's campaigns for congress in 2010 and 2011. He is also reported to have ties to anti-abortion groups, like the USC Caruso Catholic Center he helped build in 2008 with a $6 million donation. Despite his pledge to create a PAC to donate $1 million in support of passing California's Proposition 1, which would amend the state constitution to include abortion rights, the L.A. Times reported in October that he had yet to follow through.
Most celebrities endorsing Caruso's campaign have focused on his talking points on homelessness and crime in the city. The candidate entered the race by stating that he would add 1,500 police officers to the LAPD, something that apparently is very attractive to people like Katy Perry, who endorsed Caruso with an Election Day selfie. "Los Angeles is a hot mess atm," Perry wrote on Instagram under a voting-booth photo showing her clearly casting her vote for Caruso. Ironically, she also encouraged fans to vote yes on Prop 1.
Perry's vote immediately started a buzz on social media, but she's not the only celebrity to be swayed by Caruso's messaging. To the surprise of absolutely no one, Chris Pratt encouraged his fans to vote for Caruso for mayor. In his Instagram Story, the actor wrote that he had seen "the city's gradual decline into pain and utter disarray." Encouraging L.A. residents to vote for Caruso, he continued, "He's a builder. He knows how to get shit done." Solid logic, I'm sure. (His mother-in-law, Maria Shriver, has also endorsed Caruso.)
Meanwhile, a whole handful of celebrities have been supporting and campaigning for Caruso for months. Back in March, Gwyneth Paltrow filmed an entire ad for him. In May, Kim Kardashian declared her support on her Instagram Stories, saying she felt Caruso "really can help with the crime in our city, which is such a big issue and super scary." A month later, Elon Musk declared him "awesome" on Twitter, and George Lopez released an endorsement video.
More surprising celebrity endorsements for Caruso: Snoop Dogg, the man who once did a Cameo that wound up as an ad for a mobile game; Noah Centineo, who praised Caruso on his Instagram Stories for entering politics "as an outsider"; Katharine McPhee, who said she would be voting for Caruso because she doesn't feel safe wearing her Rolex in public; and Real Housewives of Beverly Hills star Dorit Kemsley. More Caruso supporters reportedly include Scooter Braun, Netflix exec Ted Sarandos, and Snapchat CEO Evan Spiegel.
Meanwhile, Bass has her own group of celebrity supporters, including Ariana Grande (who, coincidentally, is managed by Braun), sitcom legend Norman Lear, Julia Louis-Dreyfus, J.J. Abrams, Yvette Nicole Brown, Steven Spielberg, Common, Sheryl Lee Ralph, Mark Hamill, Kerry Washington, Magic Johnson, Danny Trejo, Rosario Dawson, Alfre Woodard, Tiffany Haddish, John Legend, and Democratic Party leaders such as President Joe Biden, Vice-President Kamala Harris, and Barack Obama.