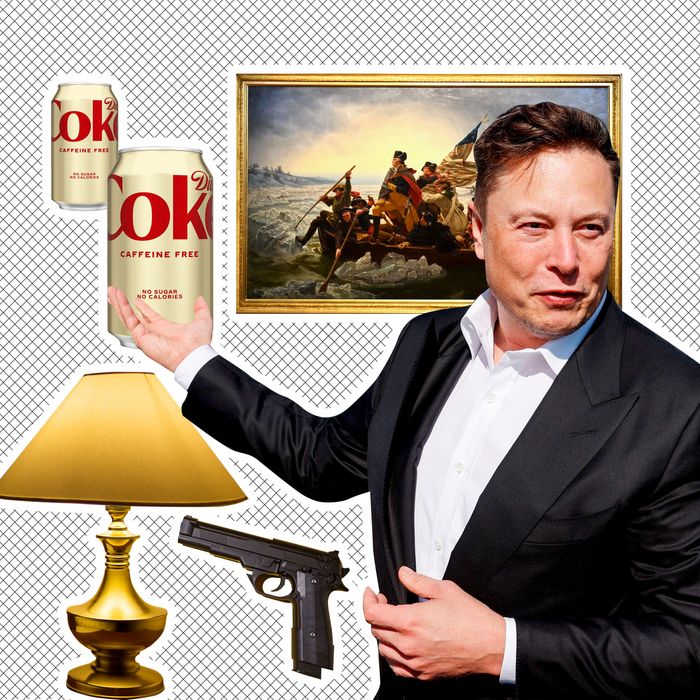 Photo-Illustration: by The Cut; Photos: Getty Images
Who sleeps with two guns, four cans of caffeine-free diet Coke, and a photo of George Washington crossing the Delaware River? Elon Musk, the billionaire chronic-oversharing CEO of Twitter, apparently.
Early on Monday morning, prompted by absolutely no one, Musk tweeted a terrifying photo of the table with the caption "my bedside table." In a second tweet, he wrote: "There is no excuse for my lack of coasters." Because yes, the absence of coasters was what caught my attention when I saw this photo, not the guns. On Twitter, people pointed out that the revolver resembled a video-game replica. Musk didn't clarify whether the guns were functional or not.
It comes as no surprise that Musk's nightstand, like everything else in his life these days, is pure chaos. In just a few weeks in the top job at Twitter, Musk has managed to lay off thousands of people and inspire thousands more to quit after designing the world's most cursed Google Form. The fact that he's downing decaffeinated Cokes in bed only makes me more concerned.