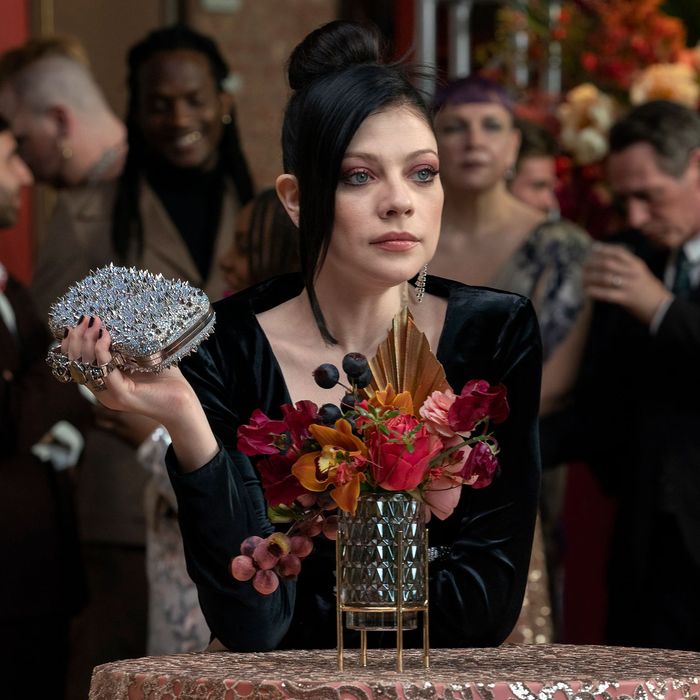 Photo: Karolina Wojtasik/HBO Max
The queen is coming. No, not that one — the queen of the Upper East Side. Georgina Sparks herself is making a Gossip Girl comeback in the HBO Max reboot's season two, and based on the new trailer, she hasn't missed a beat.
Michelle Trachtenberg, who played Sparks on and off on the CW original series, makes her grand return in the trailer for the reboot's second season. This will be her first time reprising the role since the original GG ended in 2012, but the character Georgina was definitely a presence in season one when her son Milo (the one she tricked Dan into believing was his) made an appearance as a very strange 10-year-old who got involved in the feud between Julien (Jordan Alexander) and Zoya (Whitney Peak). Now Georgina has returned, but it seems as if she's less interested in the interpersonal drama of high schoolers and more interested in who has hijacked her beloved Gossip Girl blog.
Fans of the original show will remember that Georgina temporarily took over Gossip Girl during the show's original run. So it's not surprising that she'd want to confront the person running it now: Kate Keller (Tavi Gevinson). In the trailer, Georgina shocks Kate by appearing, uninvited and unannounced, in her living room. "Did you know that you have four weak points of entry and a very pliable super?" she says.
Georgina's return aside, the trailer for season two teased plenty of drama, with Monet (Savannah Lee Smith) waging war on Julien for the title of Queen Bee and the newly committed throuple — Aki (Evan Mock), Max (Thomas Doherty), and Audrey (Emily Alyn Lind) — experiencing some, uh, bumps in the road. Georgina's gonna love it.
Season two of Gossip Girl premieres on HBO Max on December 1.