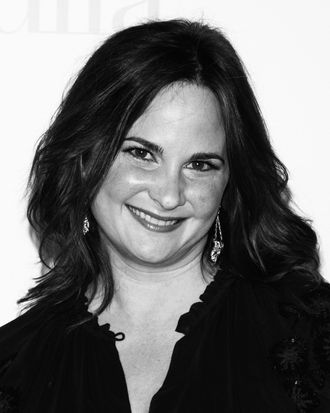 Photo: Jim Spellman/WireImage
Beloved amateur chef and food writer Julie Powell died on Wednesday, October 26, due to cardiac arrest. She was 49.
Powell became an internet sensation in 2002, when she started her blog, the Julie/Julia Project, detailing a mission to cook her way through Julia Child's famous Mastering the Art of French Cooking, Volume 1 in her small apartment in New York City. Powell's goal was to finish within the year. The blog became a book in 2005, Julie & Julia: 365 Days, 524 Recipes, 1 Tiny Apartment Kitchen. In 2009, the book became a film, Julie & Julia, starring Meryl Streep as Child and Amy Adams as Powell. In turn, the movie became cooking inspiration for millennials everywhere.
Powell published her second book, Cleaving: A Story of Marriage, Meat, and Obsession, in 2009 but hasn't published anything since. She was, however, still writing, and fans could hear from her on Twitter, where she posted on everything from her pets to depression and Great British Baking Show takes (yes, she thought Mexico Week was "unbearable"). Just last week, Powell posted about the difficulties of being a writer. "Every time I finish one part of a writing project, I get intimidated about starting the next step," she tweeted on October 24, two days before her death.
Powell is survived by her husband (Eric Powell), her brother, and her parents.