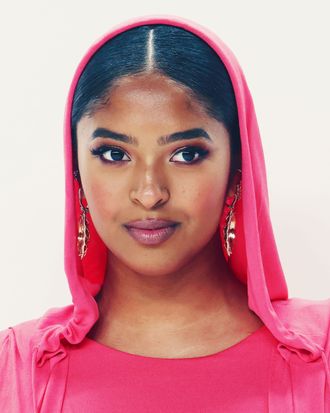 Photo: Taylor Hill/FilmMagic
Kobe and Vanessa Bryant's oldest daughter, Natalia, is seeking a restraining order against a man who has been stalking her for two years, per TMZ.
In documents filed in Los Angeles Superior Court on Monday obtained by TMZ, Bryant said that Dwayne Kemp, a man she has never met, has sent her messages and believes that he is in a romantic relationship with her. Kemp has allegedly showed up at Bryant's sorority house at the University of Southern California and at one of her classes and roamed the campus at USC.
Bryant, 19, said that the man first contacted her two years ago, when she was 17 and he was 30, and he has continued to stalk her since, leaving her in fear of her life. NBC reports that in July 2021, Kemp allegedly sent Bryant a message with a picture of her father, the late basketball star. In the same message, Kemp alluded to having a child with Bryant in the future.
"Thankful For Him Birthing You, Hopefully We Can Birth Him … 'Kobe,'" he wrote, the filing said.
Bryant is asking the court to order him to stay at least 200 yards away from her, her home, her school, her sorority house, and her car.
Kemp is reportedly a "gun enthusiast" who has been arrested or convicted at least four times. At least one of those incidents involved firearms, according to TMZ. The documents show that he has allegedly threatened to buy guns, including an AK-47 and an automatic Glock, and is currently in the process of purchasing a gun.
Witnesses to the escalating stalking behavior include USC faculty, the university's department of public safety, and Bryant's fellow sorority members, according to NBC. The Los Angeles Police Department recommended that the restraining order be granted, but a judge has not ruled yet.