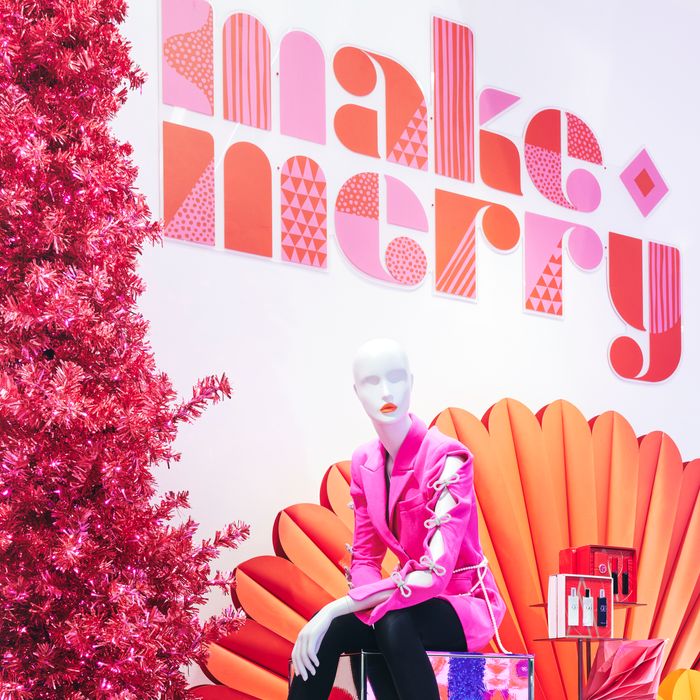 While we already planned on getting a good portion of holiday shopping done at Nordstrom, the department store is making the idea even more enticing.
Starting this week in-store, you'll find curated holiday shops to take the guesswork out of gifting with something for everyone on your list. There are curated lists from tastemakers like Mordechai Rubinstein and Olivia Kim. Some fun and noteworthy pieces include handcrafted Casa Veronica's candleholders, a Jiu Jie knot pillow, and an Octaevo glass jar. The store will also wrap everything for you, so you can cross that off your list.
To fete the holiday season and the brand's offerings, it treated select shoppers to a "Night at Nordstrom." Attendees sipped on hot chocolate while enjoying Christmas carols, burgers, and shopping. They were able to browse the brand's selection of pajamas, customize cashmere sweaters, and grab customized Hunter clogs — just a small preview of what's to come this season.
From November 25 (that's Black Friday, for all you serious shoppers), Santa Claus is also in the building: Kids can visit Santa, enjoy daily shows, get a selfie with an elf, and drop off a letter to the man himself. Stop by the Sleighbell Lounge (formerly the Broadway Bar) for holiday drinks and treats also available at Nordstrom restaurants.
Festivities continue over at Wollman Ice Skating Rink in Central Park. Because what complements shopping better than a lap around the rink?