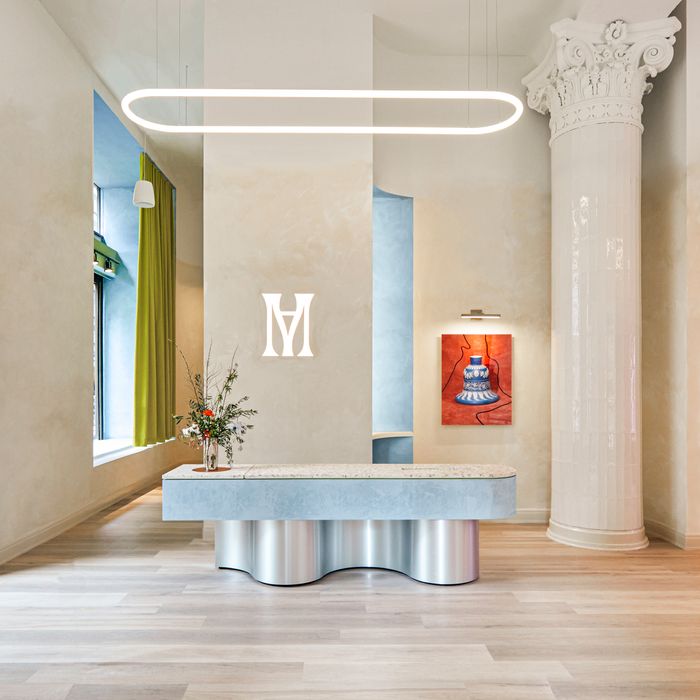 There is no one-size-fits-all guidebook to growing older, especially when it comes to health and wellness. But, in today's culture, aging is typically met with so-called "solutions" that aim to make you look and feel younger, instead of embracing life's natural progression. One company is attempting to flip the narrative: Modern Age. The aging wellness studio has developed a new landscape in the health and wellness world — one that prioritizes and celebrates the process of aging rather than hiding from it.
Yes, aging is inevitable, but Modern Age's philosophy isn't based on anti-aging, or retroactive solutions to make you feel like a younger version of yourself. Instead, they take a proactive approach. One that emphasizes preventative care to uncover the major drivers of the aging process to hone in on your symptoms and needs.
Modern Age's team of experts will help you develop a personalized path of care. You can start by taking the new Aging Wellness Assessment that's made up of two parts: a bone density scan and a blood test. Together, the tests will gauge the main areas of your health that are changing as you age — from your cognitive function to hormone levels and metabolic rate. From there, you'll take a few more online tests before meeting with an aging wellness specialist to really hone in on the treatments, prescriptions, and products that will target your needs.
The services available span across more than 14 age-related health categories, from optimizing sleep quality to addressing hair loss and increasing energy levels. Depending on your specific goals, some of the treatments for skin health may include injections to prevent wrinkles and fine lines or microneedling to encourage collagen production, for example. Bone health, an often overlooked category of aging, might be addressed through a non-invasive scan and over-the-counter supplements along with vitamin injections.
As of now, there are two Modern Age studios, one in Flatiron and one on the Upper East Side. Each luxury studio houses treatments for multiple needs under one roof; offering a streamlined solution to countless specialized doctor's office visits.
When it comes time for your treatments, they'll be performed by board-certified physicians — from dermatologists and gynecologists trained at top-tier medical schools to registered nurses and physicians. All of these services happen in Modern Age's beautiful (and Instagrammable) New York studios. But you can always begin with a virtual consultation if you're unable to meet with a clinician in person.
Plan your visit to a Modern Age studio, then discover how to adapt your health and wellness routine to your changing needs.
This advertising content was produced in collaboration between Vox Creative and our sponsor, without involvement from Vox Media editorial staff.