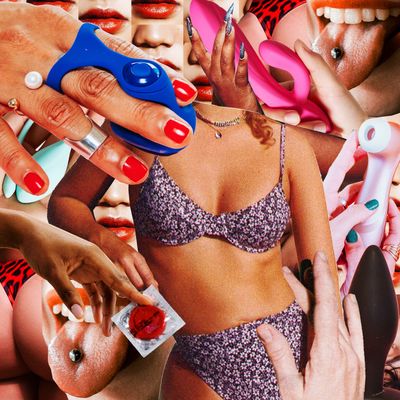 Illustration: Marylu E. Herrera
Love reading our "Sex Diaries" column every Sunday night? Try watching it. Sex Diaries premieres on HBO this Friday, December 16, at 11 p.m. ET with a special two-episode drop. Produced by Vox Media Studios and directed by Jenny Carchman, the four-part docuseries is inspired by Alyssa Shelasky's popular New York Magazine column about the anonymous sexcapades of strangers. Billing itself as a "contemporary look at a search for connection," the show profiles eight New Yorkers as they navigate dating and desire in the city.
Judging by the trailer, we're getting it all, from long-term partners to one-night stands, flirty best friends to even flirtier exes, and plenty of casual sex in between. Also on the horizon: threesomes, an exploration of polyamory, lovers sucking on the same strand of pasta (romantic!), and at least one very tightly fitted leather mask.
Perfect cuffing-season watching, if you ask me.