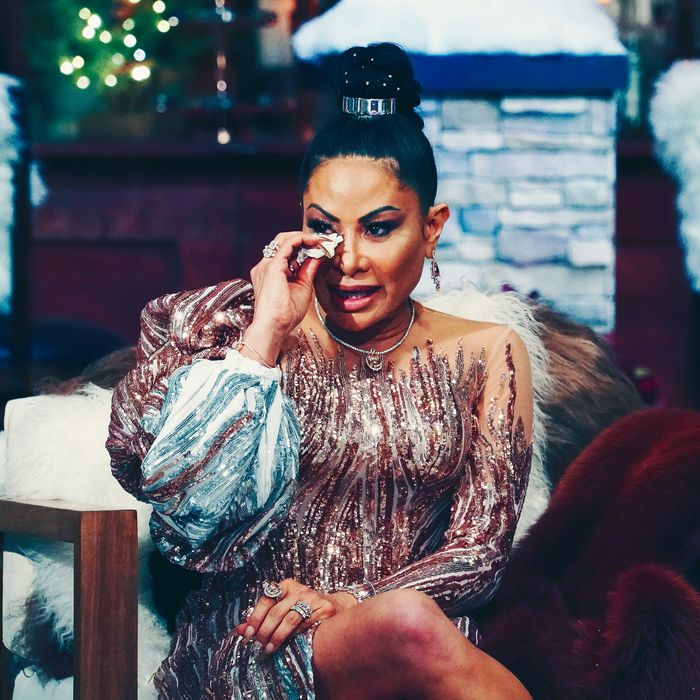 Photo: Bravo/NBCU Photo Bank via Getty Images
Jen Shah's legal saga continues. As part of her plea deal for defrauding hundreds of people through a marketing scheme over nine years, The Real Housewives of Salt Lake City star has been ordered to turn over more than a dozen designer and counterfeit handbags, a fox-mink stole, and high-end jewelry, according to CNN.
You have to admit that the sheer volume of Shah's fake collection is impressive. A list included in court documents obtained by TMZ this week shows that the government seized more than 100 items from Shah's home in 2021 and found more than 70 counterfeit items. More than 70! Not Shahmazing. These reportedly include knockoffs of Chanel, Hermès, Balenciaga, Dior, Bottega Veneta, and Louis Vuitton bags and jewelry.
Shah was arrested in March 2021. Since The Real Housewives was filming at the time, the drama surrounding her arrest was captured on-camera, creating one of the greatest Housewives moments to date. For more than a year, Shah said that she was innocent but eventually pleaded guilty to one count of conspiracy to commit wire fraud.
The plea deal calls for 11 to 14 years in prison and Shah to pay $9.5 million in restitution, but the judge could sentence her to less or more time in prison. Her sentencing is scheduled for January 6.