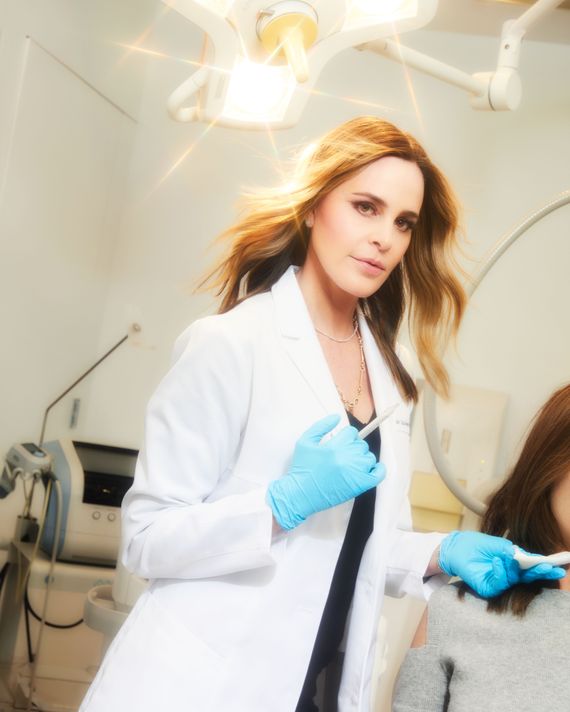 Dr. Jennifer MacGregor, my dermatologist at UnionDerm in Manhattan.
Photo: Charlie Engman
My friend's cat-sitter–slash–part-time lover has eyebrows to make a grown woman weep. My rabbis are so handsome that my friends now go to shul. My dermatologist is such a babe that I pay serious money to look just like her. My mother's doorman deserves a Dior campaign. The only person hotter than my literary agent is her wife. New York attracts the world's most beautiful people — and I've got my eye on all of them.