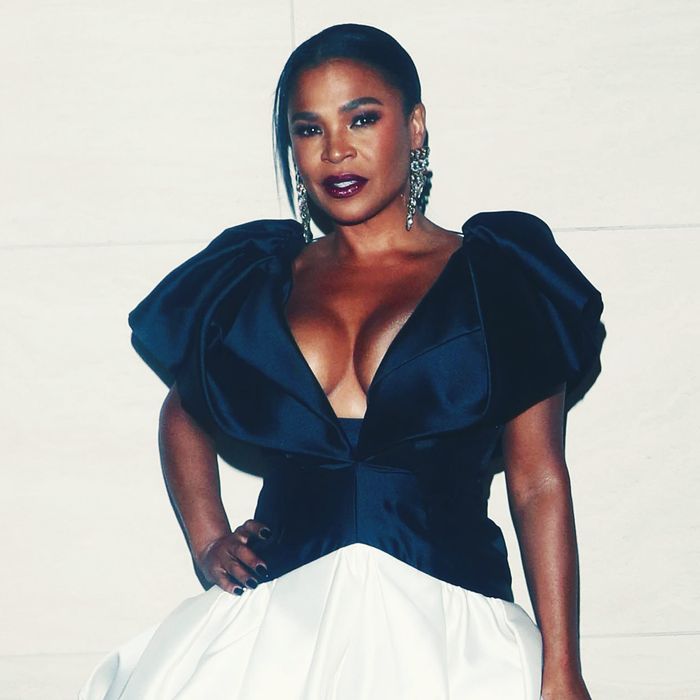 Photo: Hollywood To You/Star Max/GC Images
Nia Long and Ime Udoka have broken up, People reports.
News of the breakup comes three months after the Boston Celtics suspended Udoka, their head coach and Long's fiancé. A representative for Long confirmed to People that the couple is "no longer together but remain fully committed to co-parenting their son."
Last week, Long expressed her frustration with how the Boston Celtics handled Udoka's suspension. In September, the NBA team suspended Udoka, Long's partner of 13 years (the two had been engaged since 2015). The explanation for his suspension went from a "violation of team policies" to a report that he "had an improper intimate and consensual relationship with a female member of the team staff," per The Athletic. The lack of specifics raised more questions than it answered, and it's still not entirely clear what happened.
At the time, Udoka gave a vague apology that did little to help clarify the situation. Long publicly addressed the scandal for the first time in an interview with The Hollywood Reporter. While she, too, remained tight-lipped about what actually transpired, the actress made clear that she wasn't a fan of how the NBA team handled things.
"If you're in the business of protecting women — I'm sorry, no one from the Celtics organization has even called to see if I'm okay, to see if my children are okay. It's very disappointing," she said.
Long and Udoka began dating in 2009 and have an 11-year-old son together. She also has an older son with ex-fiancé Zhivago Dorsey III.
"I think the most heartbreaking thing about all of this was seeing my son's face when the Boston Celtics organization decided to make a very private situation public," she said. According to The Hollywood Reporter, Long pulled her son out of school when news of the scandal broke. "It was devastating, and it still is. He has moments where it's not easy for him," she said.
The Cut has reached out to the Celtics for comment and will update this story when we hear back.
This post has been updated.