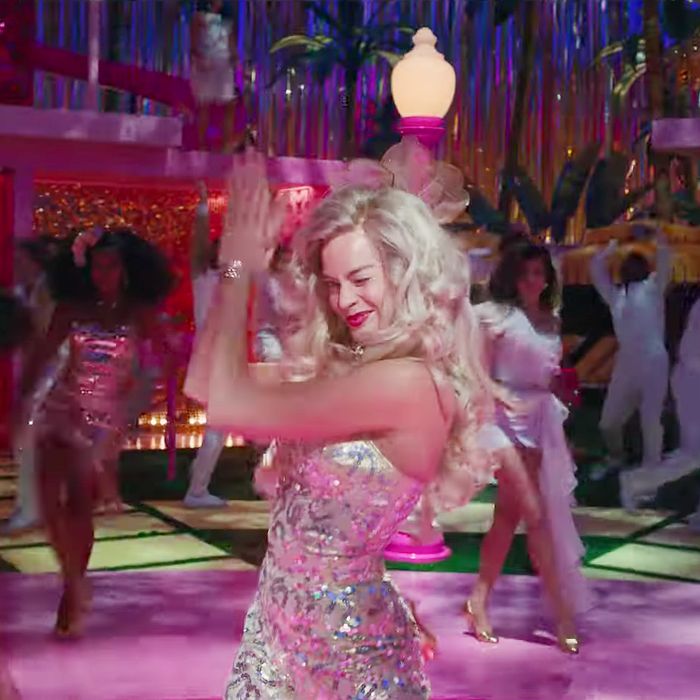 Photo: Warner Bros. Pictures/Youtube
After months of casting announcements and neon-leotard sightings, the first official Barbie teaser trailer is finally here. It's pink. It's camp. It's Ryan Gosling in a fringe leather vest. Allow me to walk you through a frame-by-frame analysis.
It begins, as it should, at the dawn of time, a.k.a. the arrival of Barbie. To the tune of 2001: A Space Odyssey, we watch some Stone Age girlies (dressed, for some reason, like they're in Mary Poppins) pause their teatime to ogle at a 50-foot Barbie doll, prompting them to hurl their outdated baby dolls into oblivion.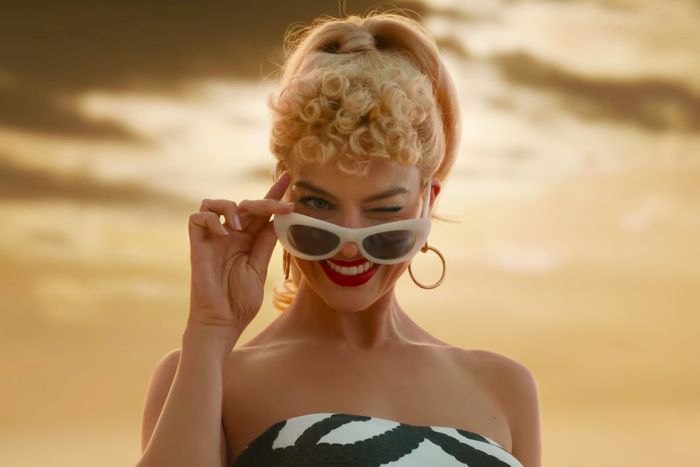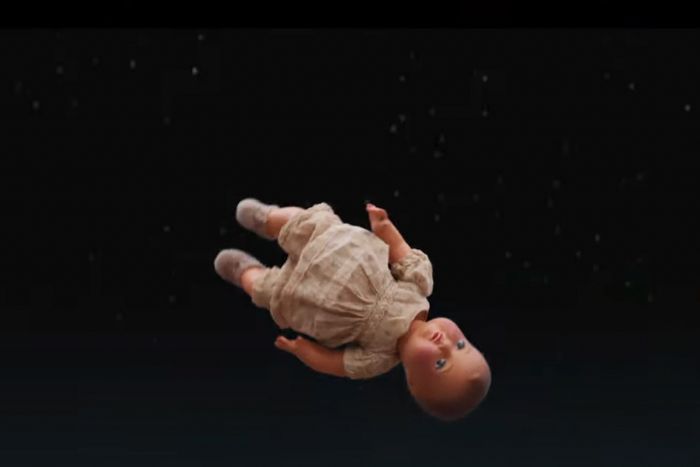 From there, we get several flashes of the absolute hottie-fest that will be Barbie set to a blood-pumping disco beat. First, a stunning life-size replica of Barbie's natural habitat:
Then, praise be, our himbos arrive. There is, of course, Ryan Gosling's Ken sporting the aforementioned fringe leather vest and a fanny pack adorned with his name in lightning font. Next to him are Kingsley Ben-Adir and Ncuti Gatwa, both in microscopic shorts and vibrant athletic equipment that I do not believe their characters know how to use. Behind them are presumably even more Kens, all running around in shorts of equal size and stature.
But wait, there's more! Here's Issa Rae wearing a "President" sash in what I can only assume is the Barbie-world equivalent of a Glossier store:
What's this? A massive sparkly choreographed dance number chemically engineered to deliver as much dopamine as humanly possible?
I want to marinate in Margot Robbie's wink for all eternity.
The Barbie trailer is playing in theaters before Avatar: The Way of Water, which is a great reason to see the new Avatar. The full-length Barbie comes out July 21, 2023. Mark your Dreamhouse calendars now!