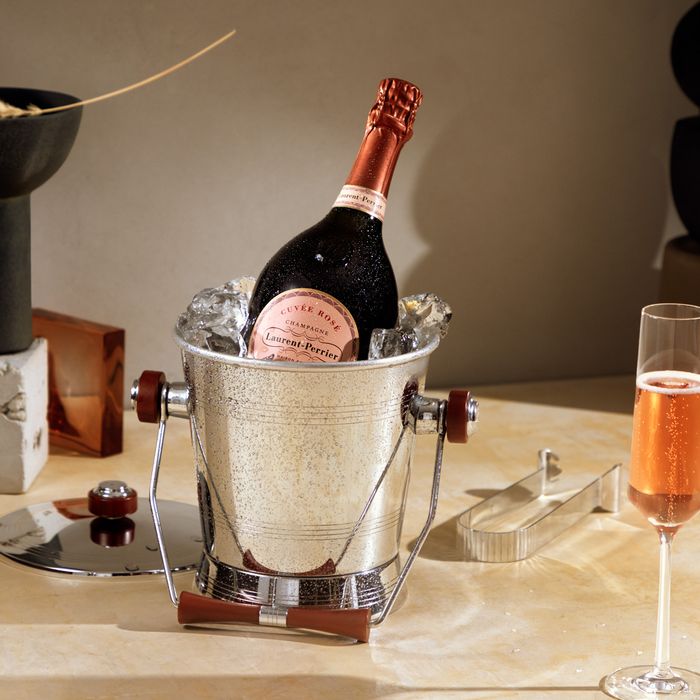 How we celebrate and how we define a special occasion was upended over the past few years. Even when we were locked inside, we found time to make each day special, from cook offs to dance parties, and special drinks to toast the end of the work day. Now, celebrating is less about the formal, 20-person dinner party and more about the spontaneous, joy-filled moments we can carve out for ourselves and the people we love.
Toasting doesn't have to be just for special occasions: Haven't we learned that life is the special occasion? Why do we have to wait for a job promotion, an anniversary, or a holiday to pop open a bottle of bubbly? 2023 is the year we're going to toast the small moments and lean into luxury whenever we can. It's time to celebrate ourselves and each other with a drink as brilliant as we are — no matter what day it is.
A luxurious celebration can be found in the smallest of things — in a glass of Champagne, a few lit candles, a warm moment with a loved one, or a few bites of something delicious. If you and a close friend finally have the same Thursday night after work free, dust off that dress in the back of your closet, and put on your favorite jewelry, just so you can light some candles and lounge in the living room with a bottle of bubbly. Or, if you can, cancel the day's plans so you and a special someone can spend the afternoon in each other's company — dress up, or dress down, share a bottle of Champagne, and indulge in some cake from the bakery next door. Be prepared for a luxurious celebration at a moment's notice by always keeping a bottle or two of Laurent Perrier Cuvée Rosé in your fridge.
Why should you trust Laurent Perrier with your memorable moments? Not only are they the largest family-run and female-owned Champagne house, but they are also the iconic rosé Champagne. The house was founded in 1812, and is known as one of the finest Champagnes in the world. Its rosé is no different. Made from 100 percent Grand Cru Pinot Noir grapes, the juice is in contact with the skins for up to 72 hours to extract its deep color and after fermentation, aged for a minimum of five years. It was the first house to make its rosé by maceration, not blending, and still does. When you take a sip, you'll taste notes of raspberry, strawberry, black cherry, and red currant, like plunging into a basket of fresh berries. It's a distinctly chic Champagne made to make any special moment more so.
Please enjoy responsibly.
This advertising content was produced in collaboration between Vox Creative and our sponsor, without involvement from Vox Media editorial staff.