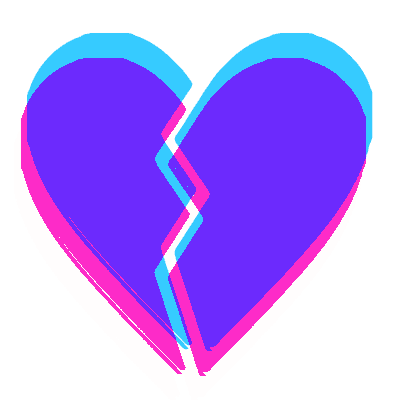 In "Both Sides of a Breakup," the Cut talks to exes about how they got together and why they split up. After meeting in their college town, Brian, 27, and Hayley, 26, tried long distance. But once they ended up in New York together, the couple realized they had very different ideas about how to spend their time. 
Brian: I had just graduated college and I'd seen Hayley around at a couple of parties. She was just the most beautiful, cool, hipster girl.
Hayley: Brian had started his own vintage company in college and was known for that. He also started a bike-delivery service where you could DM all the cool, hot hipster boys on Instagram, let them know what you wanted, and they would take it to you. He was an entrepreneur — so driven. So I knew about him and kind of looked up to him.
It was Thanksgiving 2018 and Brian posted on his Instagram Story — "Can anyone give me a ride to Nashville for the holidays?" I was also traveling to Nashville to see my family, so I responded and said, "I'd be so happy to give you a ride."
Brian: When she replied to my Story, it was this ultra shock moment because this dream girl was going to give me a ride. I'm kind of freaking out. What are we going to talk about? What are we going to do? She picked me up, and I offered to buy her a coffee. We got stuck in traffic, and it was probably a six-hour trip of non-stop chatting. We immediately connected over our music taste and talked about our favorite shows and experiences at Bonnaroo. At the time, I had a clothing business, and she asked me so many thoughtful questions about it. I remember getting excited every time the car would come to a halt — it meant I had more time with her.
I was like, all right, Brian, just prepare yourself — this is totally a friend-zone moment. My whole brain is prepped for doing this friendship thing because I know she's way out of my league. But we got to Nashville and were just like, "Do you want to continue this?" We went to a bar and got a drink and kept chatting the night away. Eventually, she had to drop me off at my house, but it was just amazing.
A couple days later, she took me back to school and the same thing happened. We went to the movies, and I felt like I was in high school. My palms were sweating, and maybe I touched her pinky at one point. There was this ultra spark, but I was way too nervous to hold hands or anything. We just kept it very platonic for the next few weeks.
Hayley: We knew we really liked each other, but about a week into talking and seeing each other, he got a job offer in New York.
Brian: I had graduated six months earlier, and Hayley was in the spring semester of her senior year. I told her about the job, and she was so ecstatic for me. She immediately rushed over to my house with a present. We just chatted and listened to records and then we sat down on the couch and leaned in and kissed. That was the first kiss. It was maybe one of the best weeks of my life. But it was also kind of sad because I knew at that point that nothing would work out between us if I was going to move away and she was going to graduate in a few months.
We spent so much time together soaking up the last couple of weeks before I shipped off to New York. One day, when we woke up in the morning, it was snowing. I went to get us coffee, and she was like, "Are we dating?" I was like, "What? I'm moving to New York. You want to do this?" So we decided to try and make the long-distance relationship work.
Hayley: We really did not expect to stay together. I wanted him to go to New York and experience New York, and I've always been skeptical of long-distance relationships.
Brian: We would FaceTime and talk nonstop.
The first time we met up, I took a MegaBus from Times Square to Richmond, Virginia. It was an overnighter, and it was my first time taking a day off of work. I drank some NyQuil and passed out on the bus, and she drove to Richmond. I spent three hours at a Starbucks waiting for her to get there. Nothing about it made sense, but we were just so eager to see each other. I had a little bit of disposable income so I got us an Airbnb for this blissful romantic trip.
Hayley: Richmond was the most blissful time ever. We were just in love with each other. It felt like a honeymoon.
But there was always an expiration date on our relationship. I studied social work, and I wanted to live abroad, so I knew I was going to join the Peace Corps. I never studied abroad, and it was just an accessible way to go do something that I felt would probably change my life.
After I graduated, in June 2019, I moved to Benin, where I worked at a health center, talking to women about birth control, family planning, and nutrition. When I left, we really decided it was over. How would we ever stay together with me living in rural West Africa and him living in New York City? It just wasn't going to work.
Brian: We ended our relationship on the day she flew out just after we had our last weekend together for her graduation.
I was very at peace with her going and knowing that the pool of dating is not super apparent where she would be in Africa. I was kind of comforted by that. But I had no expectations of getting back together.
Hayley: For about ten months, we continued to talk. I still sort of loved him, but I didn't feel like the breakup was a mistake. I didn't really think about if he was with other girls, because I thought he would only love me.
Brian: The whole time, Hayley would text to tell me she missed me and ask if I could talk. It was tricky with the hours and stuff, but we would text. It'd be pretty late here in New York and she would call me over WhatsApp. I could hear the chickens waking everybody up. She was in a lonely place, but I was glad we could continue some form of communication.
Hayley: When the pandemic happened, I moved back to the States. At this point, my life is a wreck. The two years that I had planned out completely changed. He was my comfort zone, so I begged him to be with me again.
Brian: She really had to convince me that it was a good idea to hang out. I had gotten to a spot where I was comfortable being single. I was hesitant to jump back into a relationship. She told me she was going to move to D.C. to be a nanny. When she decided to make that move, I was like all right, let's do this thing. That really sparked the beginning of the rest of our two years together.
Hayley: He was an amazing partner through that time, especially when I got sober. He basically got sober with me — he doesn't have a drinking problem, and I very much do. He was the most supportive person I've ever had in my life.
He's the only person I know with true character. He's never said a bad thing about anyone, which would sometimes be a point of contention because I wanted to be like, "Will you please talk shit about my family with me?" I come from a family of divorce and I've struggled with my family a lot, and Brian just didn't get it. He comes from a family that is filled with love and support no matter what. I loved him for that reason, but I also had a hard time connecting with him in some ways because of that reason.
Brian: She spent about a year in D.C., and we'd go back and forth on the Amtrak and experience New York and D.C. because I was working from home.
When vaccines were released, the nannying gig came to a close and she started thinking about coming to New York. She moved in the fall of 2021, and it was super fun. I got to show her everything I learned about the city during our time apart. We would fill our weekends with picnics in McCarren Park, live music, walks to thrift shops.
For her 25th birthday, I organized a surprise karaoke party and rented out lounge chairs and table service for us at the Rockaways. I commissioned a painting of us at our favorite bakery and took her out to dinner. I became more and more in love with her each day and any reservations I had about our relationship continued to dwindle.
But It's no secret that moving to New York is fucking hard.
Hayley: We were together and we were fighting quite a bit.
Brian: I picked up bike riding for exercise. The long hours away caused tension in our relationship and I wasn't quite sure how to navigate it.
At one point, Hayley booked the most magnificent Airbnb in Woodstock for my birthday. It had an amazing lofted bed, a record player, and a guitar. She knew everything I loved and found a place that embodied my personality. The weekend was filled with cute restaurants, delicious food, snow, and wood-fired bagels. It was perfect. On our last day, I convinced her to go for a bike ride in the freezing cold. It ended in a shouting match and tears over my stupidity for putting us in that situation.
Hayley: I felt like he wasn't really checked into reality. He loves very wholesome things. He would wake up at five o'clock in the morning and bike from New York City to Westchester. That's never going to be how I find joy. I love to go out and dance all night. That's where I find my joy.
I was working for an agent for influencers around this time. We threw a big party and everyone was out late dancing, but Brian was just so out of place and left early.
I held myself back, for sure. I would never really go out. It just wasn't something we did. I was just staying at home or going to dinner with him.
Brian: I could feel her drifting away. I think because of the arguments but also being together for a while.
Hayley: I was very much in the headspace that I was going to marry him one day. I was trying to convince myself I was being too hard on him, telling myself I'm never going to be satisfied, I'm the problem, and I just need to settle in.
Brian: For about a year, I had been planning a cycling trip with my best friends from the border of Mexico to Canada. It was a three-month trip — I basically took a sabbatical from work. I knew she wasn't a superfan of it, but she was going to be supportive of me.
Hayley: We had been long distance our entire relationship, and this was going to be the first summer we had together. If you're going to take a big trip like this, why wouldn't you take it with your partner? Why aren't we traveling to France together for a month instead of you biking for three months with your best friend? It didn't make any sense to me.
Brian: I went on this trip and had a really great time, but the whole time I was wondering what Hayley was thinking about the relationship. Because there was no cell service, our communication was super limited.
At first, she would send me like five-minute-long vlogs of her day, and I would send her postcards and presents from each new town. Her vlogs began to fizzle, and I knew I might be losing her.
Hayley: He left, and I started doing things I really loved. I was hanging out with girlfriends, meeting new people, and going out dancing. I wasn't attached to anyone else's idea of what living in the city should be like. I was just so in love with being fully independent and getting to go where I wanted to go.
He called me on my birthday in June. I was going to wait until he got back, but it all just sort of came out. I felt like I was lying to him. So we broke up over the phone.
Brian: I was angry. I was glad I was with my best buddy out in the woods where I could let that resentment come out. It really stung. We were both at an extremely young age to be this committed in a relationship. I think a lot of fear crept in on both ends.
Hayley: We met up later that summer after he finished the bike trip. We had two days where we just pretended like it never happened. We spent the night together, and then we had this big long talk where I was like, "I love you so much, I have to let you go because I have too much hesitation in my heart to hold onto you any more." We were both just unraveling and sobbing so hard.
Brian: I'm very much an independent personality, and I thought Hayley could be a little more independent. It totally backfired on me.
Hayley: I'm very much in a moment where I'm trying to figure out my own path. There's so much I still want to do, and I just did not want to be in that relationship. I felt like it wasn't the best use of my time.
Brian: I finally got all my clothes and stuff from her house. A part of you doesn't want to do that in case there's ever a chance you could get back together, but I was ready to accept that our relationship was over. I wanted to completely not talk or text at all.
I got to a really good place, and about three weeks later, I was flying home to Nashville to see my family for Thanksgiving. I ran into her roommate at the security check, and she told me Hayley was on our flight. We had randomly booked the same flights back home. I was not prepared to see her. I was walking through the airport and just heard, "Brian!" We just had the biggest hug in the world.
Hayley: We still talk — probably way too often — and still have mutual friends.
My whole life, I've operated under the idea that exes cannot and should not be friends, but he just knows me so well. I don't want to be with him right now, but a friend asked me, "Would you ever be with him again?" It's really hard for me to say no, but I can't really say yes, either.