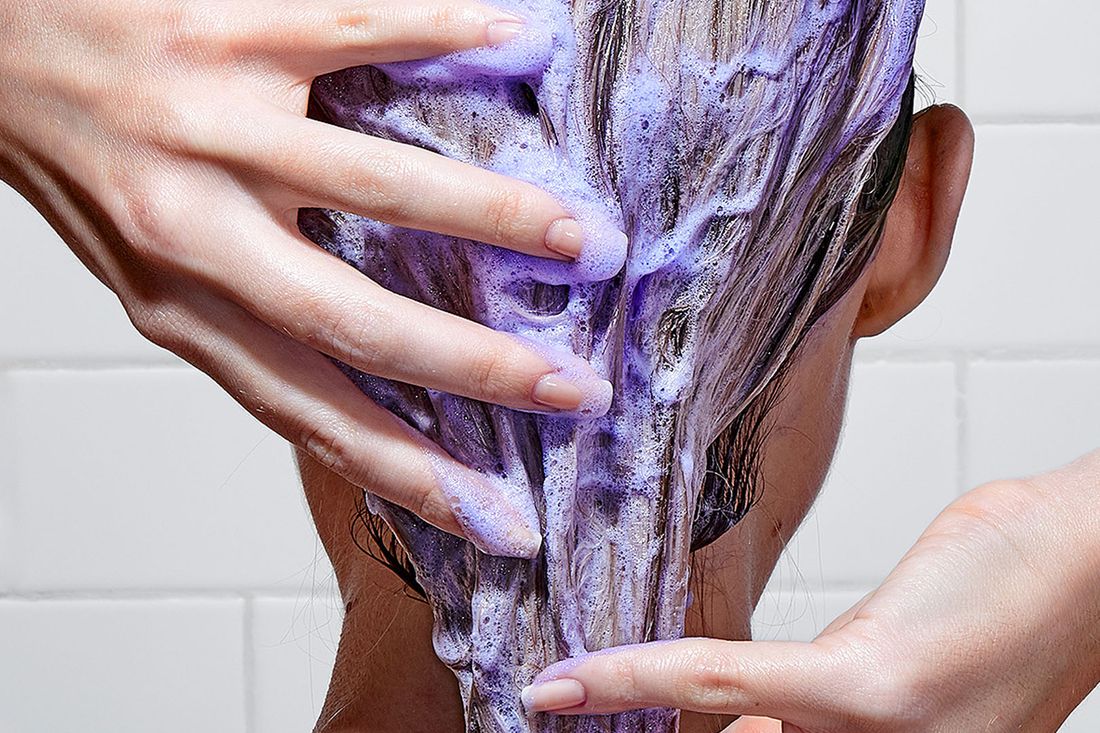 Whether you're a lifelong blonde or have just dabbled with lighter strands, it's likely that you know how important purple shampoo is when it comes to keeping your hair color the right tone. The brightly-hued product counteracts the brassiness that often plagues blonde hair, which can be a result of product buildup or the warm tones left over from coloring or bleaching your hair. A purple shampoo like the L'Oréal Paris EverPure Sulfate-Free Brass Toning Purple Shampoo will help neutralize those tones in between your salon appointments, but unlike regular shampoo, it comes with a bit of a learning curve. And like with many products that go viral on TikTok, Gen Z has hacked it to make the purple shampoo do more than what it was intended for.
Purple shampoo should only be used about two to three times a week, and while instructions will differ based on the brand you use, most purple shampoos are not meant to be left on your hair for longer than 10 to 15 minutes. Any longer than that, and you risk the purple color transferring onto your hair.
But if purple hair is what you're after, you may be in luck. Coloring your hair with hair dye is a multi-step process, and it can get even more complicated if you've already gone through the process of bleaching your hair. Using purple shampoo to tint your blonde hair is an off-label use of the product, but it can give you a new shade, albeit temporarily.
In order to make sure the purple color transfers onto your strands, it's best to apply it to dry hair. Leaving the purple shampoo on for about 30 minutes will yield purple results, but some bold TikTok testers have left the product in for hours, and even overnight. It's also important to note that the color payoff will differ from person to person, and you'll likely be left with a soft purple shade, such as light violet or lavender instead of a bright or deep purple hue.
To boost the longevity of the color, you'll want to follow the shampoo with a purple conditioner like the L'Oréal Paris EverPure Sulfate-Free Toning Purple Conditioner, which can help your tinted strands last about a week. If you want a darker or deeper purple, you can try the routine twice a week, but you may want to consult with your hairstylist if you see any noticeable difference or dryness in your hair.
If you get tired of the color, getting rid of it is as easy as discontinuing your use of the purple shampoo, and switching to regular shampoo instead. After a few washes, the purple pigments will leave your hair, and you'll be back to having vibrant blonde hair in no time. If you do decide to opt for a real dye, try the L'Oréal Paris Colorista Semi-Permanent Hair Color in Purple.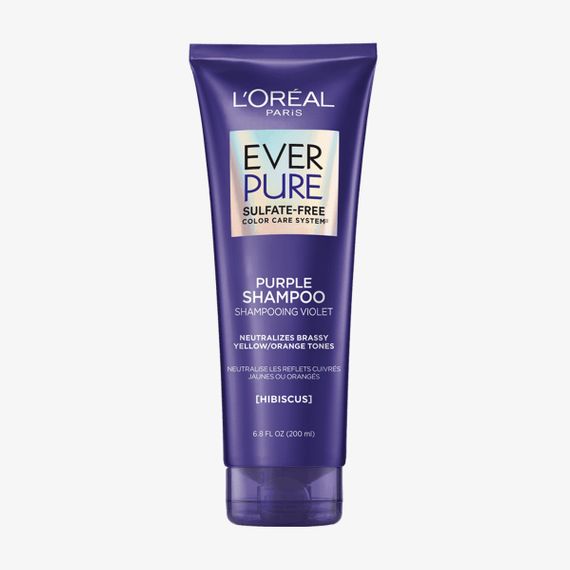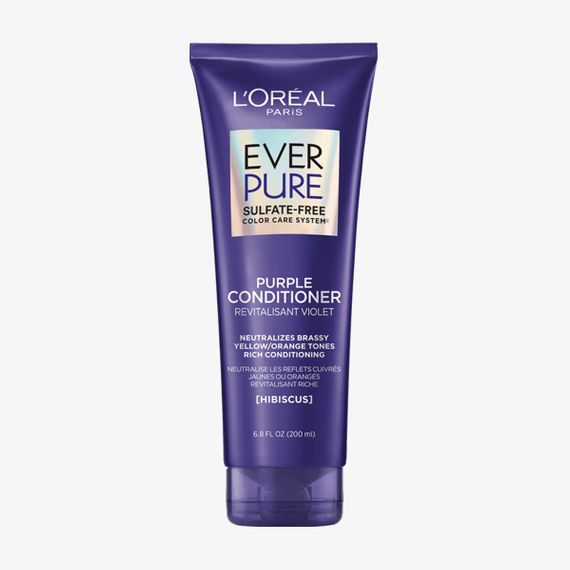 This advertising content was produced in collaboration between Vox Creative and our sponsor, without involvement from Vox Media editorial staff.