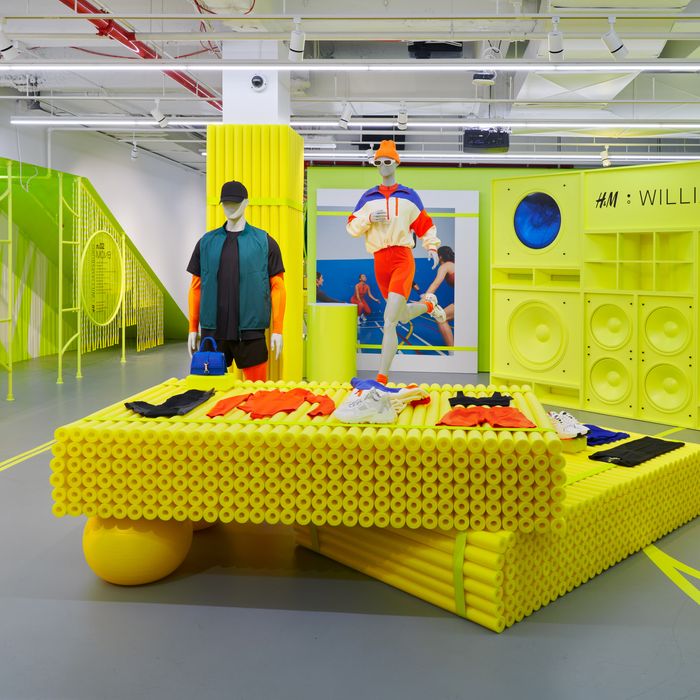 Photo: H&M/Gregory Comollo 2023
Unlike Equinox, H&M is embracing your New Year's–resolution fitness goals by turning its newly opened Williamsburg location into a slick, bright neon workout area. The space, which featured a holiday-themed pop-up last year, is now dedicated to the brand's sporty side, H&M Move. Move Studio features treats from local vendors, curated playlists by Brooklyn artists, and classes taught by neighborhood fitness studios.
You can sign up online for free classes open to all skill levels through February 22. The upstairs studio is bathed in mood-improving chromotherapy lighting, and classes include dance and mindful movement with the Good Move, high-intensity workouts with Grind House, and yoga with Modo Yoga and YO.BK.
If you decide to skip the class, you can (of course) still stock up on the H&M's workout gear across the brightly lit space and take selfies. There are sweats, leggings, sports bras, sneakers, and more to outfit your exercise videos (there's a dedicated space for your pics and videos, obviously). Take that, ClassPass!