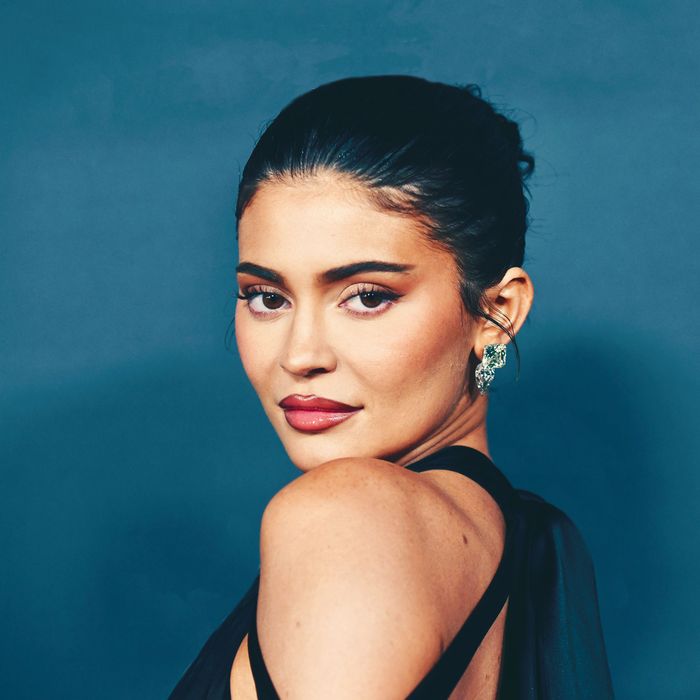 Photo: Rodin Eckenroth/Getty Images
We accomplished a lot in 2022, but there was one mystery we did not solve: the name of Kylie Jenner's son, the baby formerly known as Wolf. Now, thankfully, we have an update. Jenner revealed over the weekend that her baby's new name is Aire.
Until this weekend, all we knew was that Jenner's baby was initially named Wolf but then not named Wolf. She announced in February of 2022 that she'd recently welcomed a new baby with Travis Scott and named him, per her Instagram, "Wolf Webster," adding a white-heart emoji. A month later, she clarified on her Stories that, actually, "our son's name isn't Wolf anymore" because "we just really didn't feel like it was him." Fair enough. In September, she told James Corden in an interview that, legally, the child's name was "still Wolf" but "that isn't gonna be his name." "We're just waiting," she explained.
We, too, were waiting. Thankfully, sometime between coming under fire for taking a three-minute private jet flight and wearing a controversial animal dress at Paris Fashion Week, Kylie found time to settle on a name that better suits her baby's vibes. On Sunday, she posted a carousel of very cute baby pictures with the caption "AIRE" and a white-heart emoji. Not one to leave any loose ends, her mother, Kris Jenner, confirmed that this is the baby's name and not a totally random collection of letters by commenting, "I love you Aire Webster" with a red-heart emoji.
So there you have it: Kylie Jenner's son's name is Aire. Ten out of ten — my favorite natural element. Congratulations to Aire on having the most inventive use of E at the end of a word and also on finally being named!