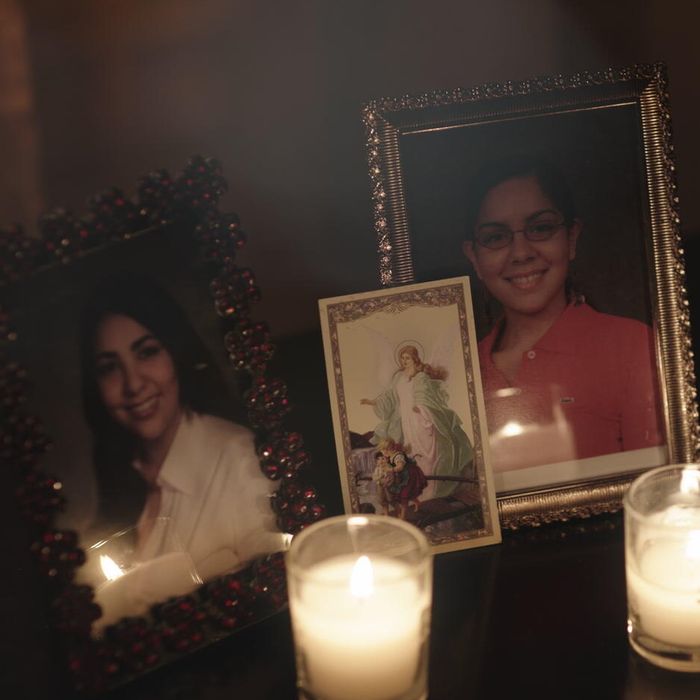 If you're in need of another cult-documentary fix, Hulu's Stolen Youth: Inside the Cult at Sarah Lawrence premieres next month. The docuseries is based on the explosive Cut story about disgraced sex offender Lawrence "Larry" Ray, who moved into his daughter's college dorm room in 2010 and positioned himself as a mentor to her roommates before spending the subsequent decade grooming, exploiting, and abusing them. After an investigation spurred by the article, Ray was convicted last year of sex trafficking, extortion, conspiracy, and other charges; last week, he was sentenced to 60 years in prison. The three-part docuseries is directed by Academy Award–nominated filmmaker Zach Heinzerling and features exclusive interviews from former students as well as their family members, all of whose lives were upturned by Ray's cult.
We got our first look into the series back in a December trailer, in which survivors recall becoming "transfixed" by Ray's homegrown philosophies about human potential before ultimately getting mired into his abusive "twilight zone." Now, in an exclusive clip Hulu has shared with the Cut, survivor Felicia Rosario — who had graduated from Harvard and Columbia medical school before meeting Ray, who allegedly directed her to have sex with men she met at highway rest stops — opens up about how Ray's gaslighting and brainwashing continues to distort her sense of reality long after the abuse ended. "For so long, I had Larry in my ear or in my face telling me what was real, what was not, what was me, what was not," Rosario tells the camera. "… You see where I am now? What's real? What's the truth? I don't know." Below, you can watch the full clip.
"Larry attempted to extinguish our lives, but he did not succeed," Rosario told the Cut in an emailed statement. "Now he has to face his new reality: 60 years behind bars — effectively life." Mark your calendars for February 9.