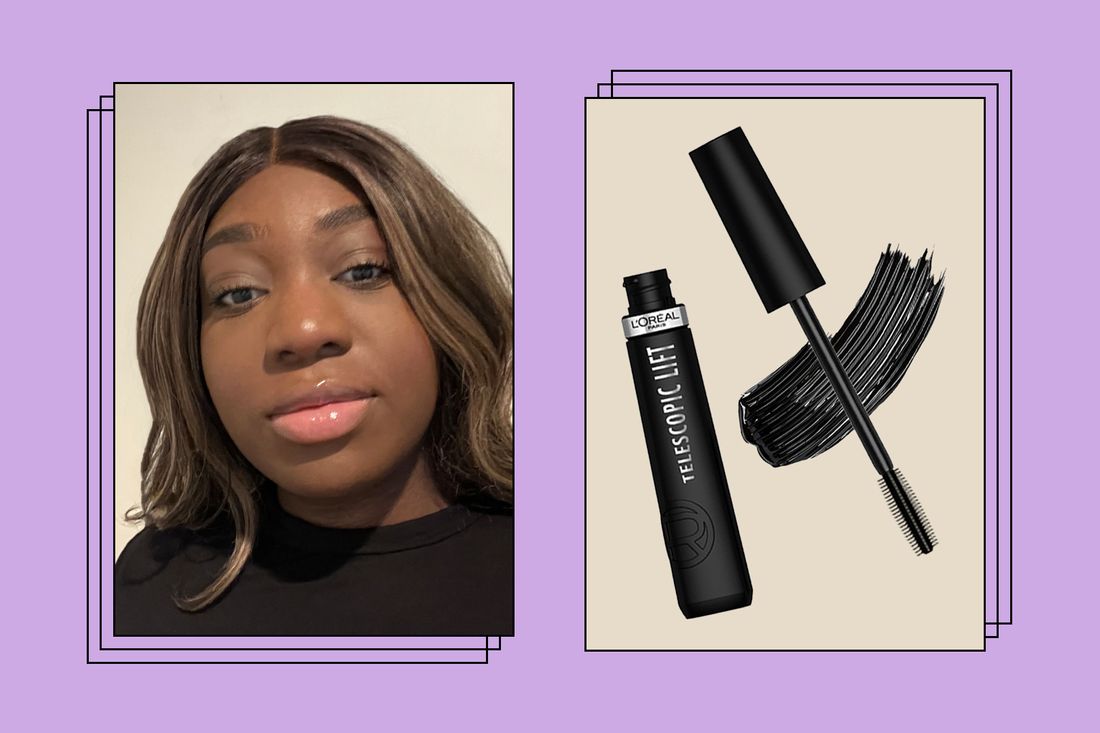 Photo: Témi Adebowale; Photo Illustration: Sarah Duvivier
While I am a big fan of false eyelashes, the truth is I mainly only use them because even though I've been blessed with long eyelashes, they lack another element that's very key to getting the ideal lash look: They don't have lift.
For anyone rolling their eyes at my not-so problem, hear me out: My long, curly lashes often clump together, with some of my top lash hairs even pointing sideways or downward. Using an eyelash curler would sometimes help, but after applying mascara, my lashes often reverted back to their natural position after a few hours.
I've considered a lash lift, but they can be pricey, and with all of the mascaras on the market I just felt like I should be able to find one that would lift and add volume to my lashes. My search finally came to an end when I got my hands on the L'Oréal Paris Telescopic Instant Lift Washable Mascara. If the name sounds familiar, that's because it's a new addition to the Telescopic mascara family, which includes the L'Oréal Paris Telescopic Original Mascara. Telescopic Lift ups the ante of the original formula by not only lengthening lashes, but also adding lift and volume. Plus, the drugstore mascara only costs $15.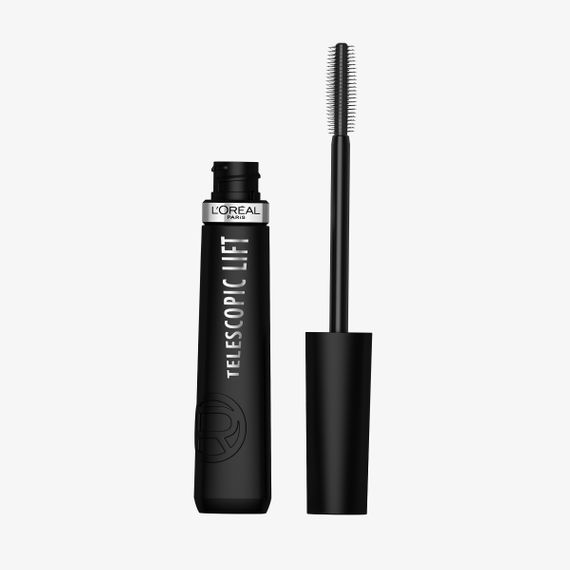 The lengthening mascara comes in a washable and waterproof version, and both formulas offer comfortable wear — your lashes won't feel heavy or sticky. I tried the washable version, and when I opened the mascara's tube and pulled out the brush, I found that the consistency of the mascara itself was a bit thick. I was worried the mascara would clump on my lashes, but it spread easily and dried down quickly.
If you're initially confused about how to use the double-hooked brush, just know that you'll be a pro with it after just one use. When adding your first layer of mascara, take the curved side of the brush and sweep it from the base of your lashes up to the tip. Add another layer, then switch to the longer side of the brush and use the bristles to separate your lashes and add more lift.
While the lift the mascara gives my lashes is the true benefit, another definite bonus is how easily it comes off at the end of the night. I double cleansed as usual, and was left with no dark streaks on my pillowcase when I woke up the next morning. While I'm not ready to give up the falsies quite yet, this mascara has allowed me to see my lashes in a new light, and I didn't have to spend a ton of money to find it.
This advertising content was produced in collaboration between Vox Creative and our sponsor, without involvement from Vox Media editorial staff.