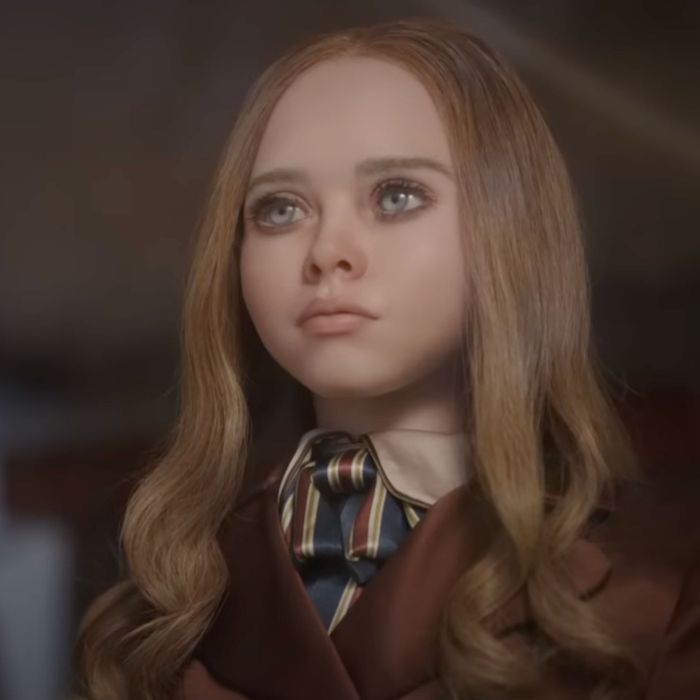 Photo: Universal Pictures
It's January 6, which can only mean one thing: M3gan is here. Here in a figurative sense, meaning the movie M3gan comes out in theaters today, but also in the sense that M3gan herself — or at least, dozens of bewigged actors impersonating her — are suddenly appearing everywhere.
M3gan is a horror movie about a haunted AI doll who bullied Taylor Swift into writing her theme song. While within the world of the movie, M3gan is programmed to do something nice (?) for Allison Williams's niece before things go off the rails, in the real world, M3gan is meticulously engineered to spawn as many memes as humanly possible. Ever since she did her little dance in the movie's trailer, Twitter has not been the same, and whoever is in charge of this movie's rollout certainly knows it.
All week, M3gan and her clones (or, as she calls them, her "besties") have been popping up at various locations to perform their haunted choreo. Their cameos have included an L.A. Chargers football game and at least one early screening of the movie from Wednesday night:
Naturally, they accompanied Williams to her Today interview, where they shimmied threateningly in the courtyard:
Women of the people, the M3gans and their double-breasted peacoats also made an appearance on the subway:
Here they are, redefining what it means to sightsee:
On the day of her release, M3gan is, of course, trending on Twitter with her own spooky emoji. She would have it no other way. Stay tuned for where she'll sashay next.