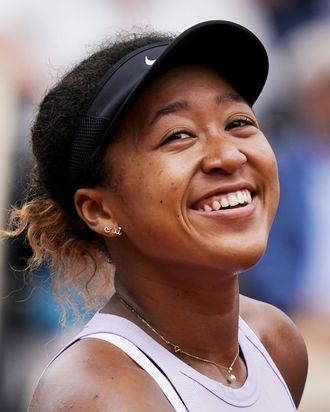 Photo: KENZO TRIBOUILLARD/AFP via Getty Images
Congratulations to four-time Grand Slam champion Naomi Osaka, who shared a "little life update" on Instagram on Wednesday: She is pregnant with her first child!
"The past few years have been interesting to say the least, but I find it's the most challenging times in life that may be the most fun," Osaka wrote in a statement accompanied by a picture of a sonogram scan. Her announcement comes just days after she withdrew from the 2023 Australian Open, sparking widespread speculation about the reasons for her absence. In Wednesday's post, Osaka — who has been open about her struggles with depression and anxiety and took a mental-health break from tennis in 2021 — confirmed she would be missing the 2023 season, but "can't wait" to get back on the court at the 2024 Australian Open. "I know that I have so much to look forward to in my future, one thing I'm looking forward to is for my kid to watch one of my matches and tell someone, 'that's my mom,' haha," she wrote.
TMZ Sports reports Osaka is expecting with her boyfriend, the rapper Cordae, to whom she has been linked since 2019.