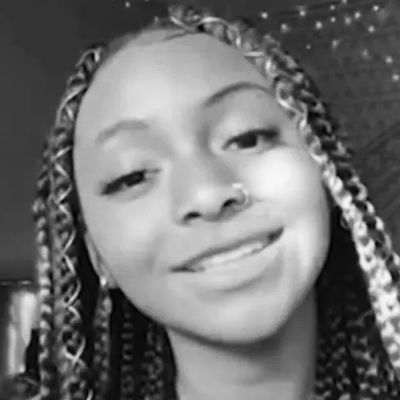 Photo: Denver Police Department
On December 26, the body of 16-year-old Tayanna Manuel was found near a dumpster outside an apartment complex in Denver. Members of her family say they reported her missing to police two days earlier but claim their report wasn't taken seriously. The Dock Ellis Foundation, which works with the families of missing people of color, has said that an Amber Alert should have been issued for Tayanna but was not.
The case is now being investigated as a homicide. Here's what we know.
Tayanna's family believes that she was killed three days before her body was found.
On December 23, three days before Tayanna's body was found, Denver police tweeted that a male victim had been to a local hospital after a shooting near the Gateway–Green Valley Ranch neighborhood, where Tayanna's body was later found. Although authorities did not disclose that victim's identity, members of Tayanna's family say they believe the male victim was her boyfriend.
At the time, her family did not realize that she had been with him, her mother and sisters told local news outlets. The next morning, when the family realized that Tayanna was not home, they became concerned about her whereabouts.
"He was found, but she wasn't, so we were under the impression she was missing," Tayanna's sister Nyrobi told Fox31.
Her family reported her missing, but believe the police didn't take their report seriously.
On Christmas Eve, Tayanna's family reported her missing to the Denver Police Department. Her mother, Pamela Jackson, told NBC 9 News that the police did not take the report seriously but treated her case as that of a runaway.
"My daughter was 16, and that should have been a red flag — drop everything, she's 16 years old," Jackson said.
In a statement to People, the Denver Police Department said that detectives from both the Missing, Exploited Persons and Firearm Assault Shoot Team units were assigned to this case when Tayanna was reported missing.
Activists believe that an Amber Alert should have been issued
On Christmas morning, Tayanna's family reached out to the Dock Ellis Foundation, an organization that helps the families of people of color who go missing and victims of human trafficking and domestic abuse.
Jasmine Lee, the chief executive of the foundation, told CBS that her organization tried repeatedly to get authorities to send out an Amber Alert to let the public know that Tayanna was missing. She believes that authorities' failure to push out an alert is part of a broader trend of overlooking reports of children of color going missing.
Lee told CBS: "We know that Amber Alert could have been issued, and, you know, the question that we all walk away with is, If it would have been issued, would we have a different outcome?"
The Denver Police Department confirmed to CBS that there was no Amber Alert issued for Tayanna, stating that it did not believe there was enough information at the time. Investigators found a car they believe was connected to the shooting, but no arrests have been made. The case is being investigated as a homicide.