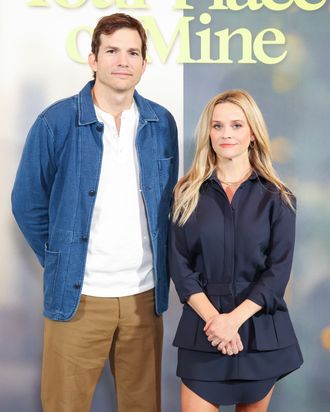 Photo: Rodin Eckenroth/FilmMagic
If you were one of the people who saw photos of Ashton Kutcher and Reese Witherspoon promoting their new Netflix rom-com, Your Place or Mine, and wondered why they looked like the most awkward red-carpet couple in history, we might have the answer. According to Kutcher, he just wanted to be extra sure not to spark any unsavory tabloid headlines.
"Here's the thing: if I put my arm around her, and was like all friendly with her, Id be having an affair with her. Like, the rumor would be that I'm having an affair with her," the actor said during an appearance on the Chicks in the Office podcast. A somewhat reductive way of thinking about promoting a film which lives and dies by the chemistry you have with your co-star, but okay. He continued, "If I stand next to her and put my hands in my pockets so there's no chance that could be the rumor, then the rumor is we don't like each other." (He assured the hosts that this was not the case, insisting that the two were "really good friends.")
Though Kutcher defended his incredibly awkward poses, but he did concede that even his wife, Mila Kunis, teased him about it. "My wife called me. She texted Reese and I together and said, 'Guys, you gotta, like… act like you like each other.'" Witherspoon also mentioned getting an email from during a solo appearance on Today, saying, "She goes, 'You guys look so awkward on the red carpet together.'"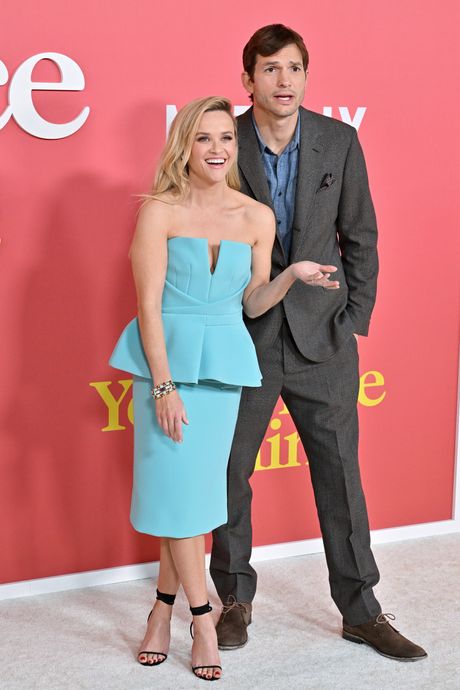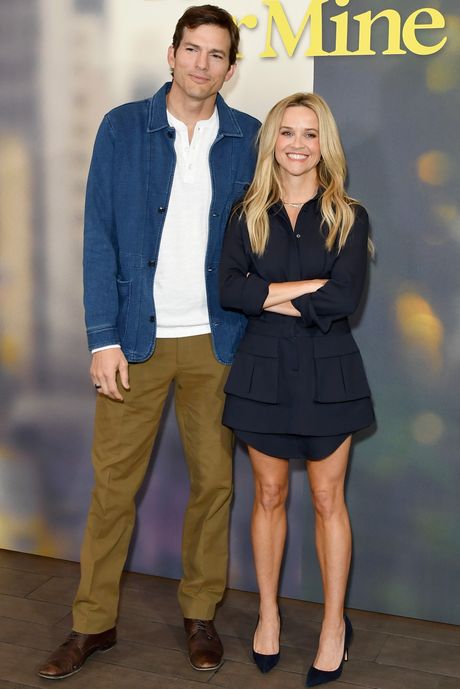 Kutcher said that he consciously decided to stay a safe distance away from Witherspoon, but, based on a joint appearance on Good Morning America, there could be a much more simple explanation: they haven't actually spent that much time together. Your Place or Mine might be a rom-com, but for a majority of the film, the two leads were communicating virtually, which is why they prepared for the film by having daily video calls. Kutcher said they spent time "building this chemistry and building this relationship and really becoming genuine friends" long distance, which made filming the movie more comfortable. "Most of the time, when we were filming, one of us was just FaceTiming in while the other one was on set. It was just natural because we were already communicating that way," he said, adding that they were only physically together for three scenes.
So if it looks like Kutcher and Witherspoon just met, that might be because they kind of just did.
This post has been updated.