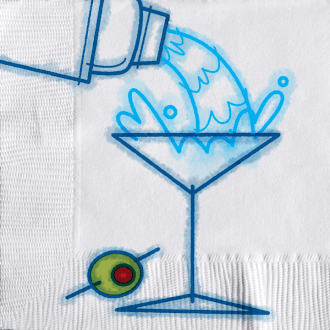 While most of America was watching the Super Bowl (and Rihanna), Candace Bushnell was swapping dating advice with the Real Housewives of New York cast over plates of cacio e pepe. This past Sunday, the Sex and the City author, along with skin-care mogul Sunday Riley, gathered together a group of the city's beauty and fashion personalities for a dinner celebrating "female entrepreneurship and success" at Cucina Alba in Chelsea. The event's signature cocktails were negronis and spritzes, but since we're talking Sex and the City, I'll be ranking the evening on a scale of 1 to 10 Cosmopolitans.
Celebrity Esteem
In the dining room I was seated in Housewives Heaven, right across from Countess LuAnn de Lesseps and next to Dorinda Medley. The RHONY veterans immediately began catching up (they affectionately call each other "Lu" and "D," as if they are best friends on a 1960s sitcom. De Lesseps explained she was busy prepping for her "Valentine's Day Weekend cabaret" at 54 Below; Medley, meanwhile, gushed about another musical gem, the Hard Rock Hotel. Being there for live-music happy hour, she said, reminds her "how many talented people there are all over this city!" She then suggested that we all go there for drinks, before our conversation was interrupted by a shriek from another table — one of the Sunday Riley gift bags had caught fire. It was lifted from the table, still aflame, and speedily carried out of the room. 6 Cosmos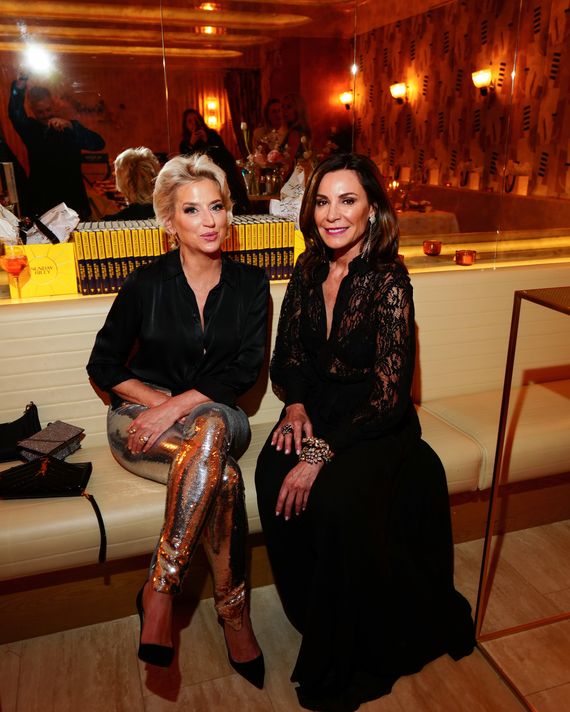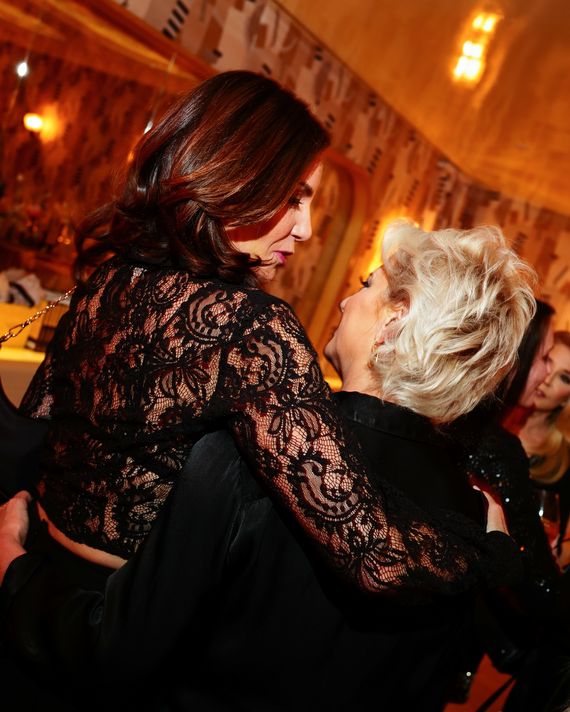 Conversation
Once the flames were extinguished, the evening's program kicked off with a "fireside chat" between the two hosts, who reflected on their experiences as ambitious women in environments where men were nearly always in charge.
However, on the heels of New York Magazine's etiquette package, I was more interested in hearing from my hosts about their tips for behavior. "I had a very glamorous woman once tell me, 'You'll go further in life if you learn to dine Continental style,'" said Riley. Bushnell, meanwhile, had some choice words regarding dating-app usage. "Your goofy pictures are not doing you any favors," she said, referring to men. "If you're on the apps, be on the apps. Commit! Don't be an asshole." 10 Cosmos
Music
The transition from fireside chat to dinnertime was marked by the swell of the evening's playlist, a mix of lounge instrumental covers of pop songs. I distinctly remember a piano rendition of Maroon 5's "She Will Be Loved" playing at one point. 5 Cosmos
Clothing
Immediately upon entering, Bushnell complimented my dress. "It's so fun," she said, which was a massive relief for me (I mean, how do you dress to meet the woman upon whom Carrie Bradshaw is based?) Bushnell herself looked fabulous in a black mini-dress with a plunging neckline and sparkly details. Surely Carrie would approve. 10 Cosmos
Food and Drink
Once the panel wrapped up, dinner was served. Fried artichokes, branzino, and two pastas were set down in front of us. Medley recommended mixing the marinara with the cacio e pepe for a creamier sauce. And when herb-kissed focaccia and whipped ricotta hit the table, it was game over for me and de Lesseps. "I guess I have two pieces now," she laughed. "But y'know, it's the Super Bowl, I could be eating wings and nachos. So this is pretty tame." 7 Cosmos