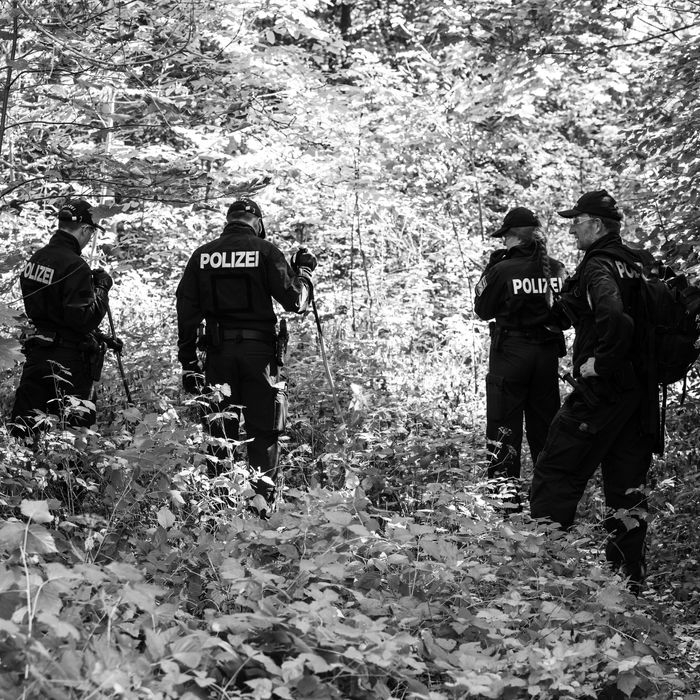 Photo: picture alliance/dpa/picture alliance via Getty Images
A woman in Germany has been arrested on murder charges for what authorities believe was an elaborate plot to fake her own death by killing a woman who looked like her.
The suspect, identified in German newspapers as Sharaban K. (as is custom in the German legal system), is a 23-year-old beautician based in Munich. According to investigators, she contacted a beauty blogger, Khadidja O., on Instagram in August 2022 and convinced her to meet up in person by offering a cosmetics kit. Authorities believe Sharaban and her boyfriend, Shequir K., picked Khadidja up in their Mercedes in Heilbronn, the southern Germany city where she was living, and stabbed her to death somewhere between Heilbronn and another city, Ingolstadt. Prosecutors say they then put her body in the back seat, drove to Ingolstadt, and abandoned the car. Per prosecutors' account, Sharaban's parents, who'd been told she was meeting her ex-husband in Ingolstadt, went looking for her later that day and found the body shortly before midnight. They apparently believed it was their daughter and identified the body ahead of an autopsy report.
While local papers initially reported that the victim was Sharaban, an autopsy conducted in the following days revealed that it was actually Khadidja. Further investigations found that Sharaban had used several aliases to contact other women on Instagram who looked like her in the weeks leading up to the murder and tried to convince them to meet up with her. She and Shequir were detained on remand in August and charged with murder. After a six-month investigation, their official arrest warrants were issued at the end of January.
On Monday, a representative from the Ingolstadt public prosecutor's office spoke about Sharaban's suspected motive, telling German newspaper Bild, "It can be assumed that the suspect wanted to go into hiding, due to internal disputes with her family, and faked her own death." It's unclear how exactly authorities know this, or what level of family drama led Sharaban to fake her own death, and the murder weapon still hasn't been tracked down. If convicted, she and Shequir could face life sentences.