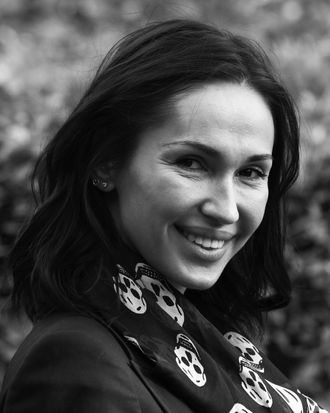 Photo: Elisabetta A. Villa/WireImage
The anonymous woman known as "Jane Doe 1" in a sexual-assault case against Harvey Weinstein has revealed her identity and spoken publicly for the first time. Evgeniya Chernyshova told The Hollywood Reporter that she wanted to come forward because she is "tired of hiding."
"I want my life back," she said. "I'm Evgeniya, I've been raped. This is my story."
Of the four women Weinstein was charged with assaulting in Los Angeles County, Chernyshova's case is the only one that led to a conviction. She was the first of 44 witnesses called to testify by prosecutors, and she was the only person allowed to make a statement at Weinstein's sentencing on Thursday. The jury in the L.A. trial found Weinstein guilty of one count of rape, one count of forced oral copulation, and one count of sexual misconduct regarding Chernyshova.
He was sentenced to 16 years in prison. The judge ordered Weinstein to serve the L.A. sentence after he finishes the 23-year sentence he is serving from his 2020 sexual-assault conviction in New York. In effect, Thursday's sentence means Weinstein, who is 70, will spend the rest of his life in prison.
Chernyshova told The Hollywood Reporter that her daughter had encouraged her to go public. When she reported her assault to police in 2017, she wanted to be anonymous because she was "ashamed and humiliated." But being "Jane Doe 1" kept her from being open with people in her life about what she was living through and from connecting with other victims, she said.
"I thought it was a good decision to protect my kids," she said. "But it was a horrible decision for myself because I've been cut off from everyone. It isn't right to go through this hell alone."
The former model and actress runs Bottega Bouquet, a floral-design business in Beverly Hills. She only told a few people — including her priest and her children's nanny — about the rape, which happened ten years ago.
"Part of me, I'm fearing for my future," she said of coming forward. "But I'm proud of myself. If I continue to hide, I cannot do anything. I will just be there with my pain."