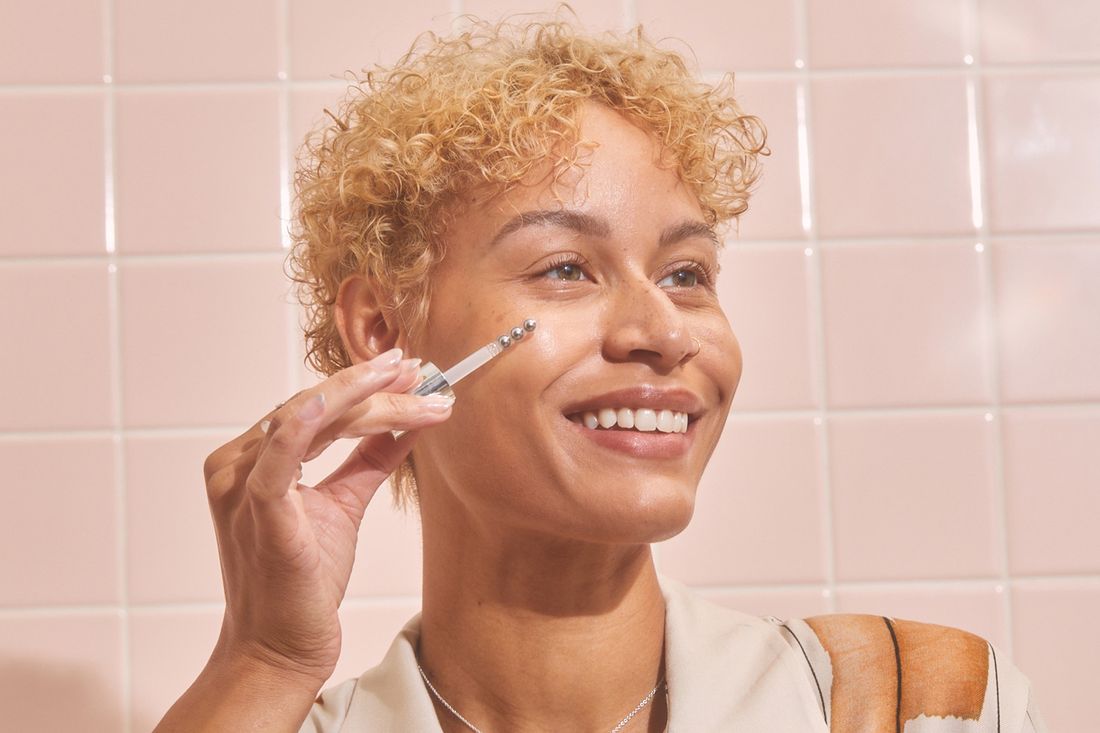 My morning routine has a few constants — snoozing my alarm, hot coffee with lots of creamer, and my simple skin-care routine. Morning skin-care, whether it includes a few staple products or a complex 10-step model with different layers of potions, also has a few constants, like a brightening serum, a hydrating component, and SPF. Call it the holy trinity of morning skin-care — these staples help fight against signs of photoaging, like dark spots and fine lines, while moisturizing the skin barrier and providing protection against harmful UV rays.
If your morning routine doesn't already include them, or you feel like some shiny new skin-care products are just the motivation you need to stay consistent, it's time to turn your attention to the drugstore. That's right, your skin-care doesn't have to flex a fancy price tag to get promising results. These three gems from L'Oréal Paris can make your skin glow while saving you some coins.
For Brightening
Glazed donut skin, glass skin, or whatever the latest buzzword is usually describes bright, glowy skin. This brightening serum achieves just that, increasing radiance, reducing fine lines, and evening skin tone. Its formula includes salicylic acid to resurface texture and unclog pores (especially important for those that have oily skin) and hyaluronic acid for a boost of hydration that all skin types can benefit from. If you rely on brightening toners and creams to fade dark spots, adding this serum to your morning skin-care routine can replace all of that thanks to its fast-acting formula that delivers an excellent bang for your buck.
For Hydration
One thing that dry skin and oily skin can have in common is dry under-eyes. This hyaluronic acid eye serum contains the hydrating hero ingredient hyaluronic acid and also caffeine, which is known for reducing puffiness and brightening the skin. The overall result? Faded dark circles, depuffed under-eye bags, and not a single trace of your night owl tendencies. The co-star of the show is the metal triple ball applicator that gently massages the product onto your fragile under-eye area, allowing you to indulge in a self-care moment that rivals the latest in trendy skin-care tools.
For Sun Protection
We could go on and on about how important sunscreen is, but it's important that you like your sunscreen — otherwise you may neglect to put it on every day. This one is appealing for a few different reasons: It has a weightless consistency that doesn't leave a white cast on any skin tone and the broad spectrum coverage protects against UV rays that cause photoaging and burning. It won't feel sticky or heavy on the skin and it can peacefully coexist with your makeup routine as it primes and protects.
This advertising content was produced in collaboration between Vox Creative and our sponsor, without involvement from Vox Media editorial staff.