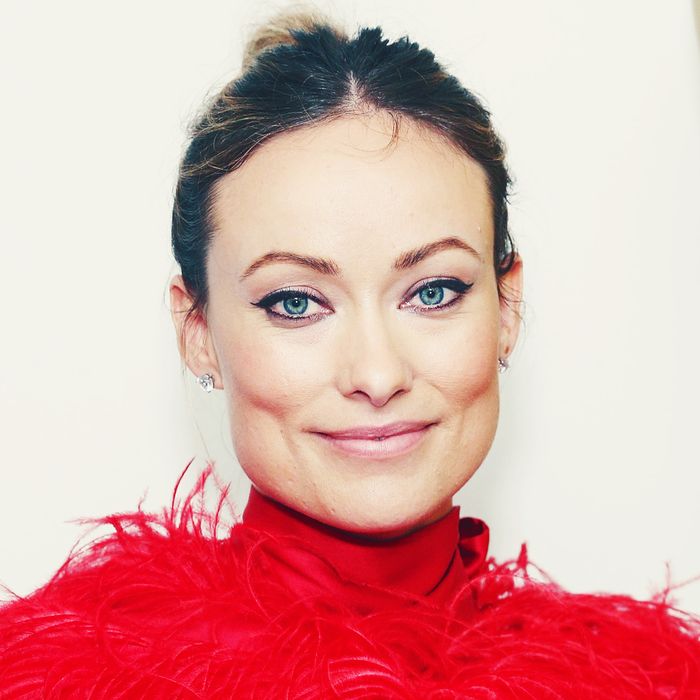 Photo: Lars Niki/Getty Images for The Academy Of Sciences
For the past few months, Olivia Wilde has been embroiled in, well, a lot of drama. Her separation from Jason Sudeikis, with whom she shares two children, and subsequent relationship with Harry Styles have been further complicated by claims from her and Sudeikis's former nanny, who has now filed a lawsuit accusing the couple of causing her "emotional chaos" during their breakup. The lawsuit appears to come from the same woman who anonymously described details of their breakup to the Daily Mail in October. At the time, Wilde and Sudeikis issued a formal statement calling the nanny's claims "false and scurrilous." But through it all, I suspect that Wilde, the daughter of a former Harper's Magazine editor, has been using another channel to communicate her true feelings: loaded literary quotes on her Instagram Stories.
Following the October Daily Mail report, Wilde seemed to lean into the theatrics of it all by posting a salad recipe from Nora Ephron's divorce novel, Heartburn. As you may recall, salad dressing played a crucial role in the Daily Mail report — Sudeikis was allegedly devastated when Wilde made their family's special dressing and packed it up to enjoy with her new beau. A few days later, Wilde posted a photo of the dressing recipe Ephron's protagonist teaches her husband to make the night before she leaves him. Am I to believe Wilde was just casually perusing her copy of Heartburn when she was suddenly struck with the urge to share its least-remarkable recipe with her followers?
Several months later, Wilde appears to be at it again. On February 14 — yes, Valentine's Day, which also happens to be the day news of the nanny's lawsuit arrived and three months after Wilde and Styles reportedly broke up — she reposted an excerpt of a letter John Steinbeck wrote to his son in 1958.
"There are several kinds of love," the quote begins. "One is a selfish, mean, grasping, egotistical thing which uses love for self-importance. This is the ugly and crippling kind." Ugly enough to prompt a lawsuit from one's former nanny? Who can say! "The other," Steinbeck continues, "is an outpouring of everything good in you — of kindness and consideration and respect."
It was Valentine's Day, after all, and maybe Wilde just wanted to share a beloved American writer's thoughts about love. I can't speak definitively on her intentions, but I'm glad at least one thing is certain in this messy situation: Much like many celebrities before her, Wilde has proved to us that she can read.