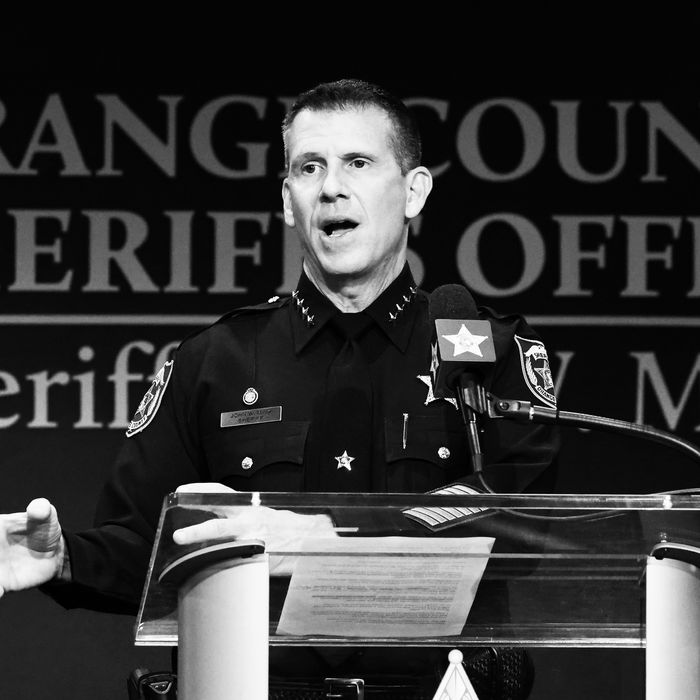 Photo: Ricardo Ramirez Buxeda/Orlando Sentinel/Tribune News Service via Getty Images
On Wednesday morning, a gunman in Orange County, Florida, killed a woman, later returning to the scene of the crime and killing a TV-news reporter covering the homicide and a 9-year-old girl who was in the vicinity. He also shot the girl's mother and a second journalist, both of whom are being treated for critical injuries at a local hospital, according to the Washington Post.
Spectrum News identified the journalist who was killed as Dylan Lyons and the photographer who was wounded as Jesse Walden. The names of the mother and daughter were not released.
Lyons and Walden were in a vehicle, reporting on the homicide of a 20-year-old woman who was killed earlier on Wednesday when the gunman, identified by authorities as Keith Melvin Moses, returned to the scene of the crime and shot them. It is not yet known if Moses knew that the people in the vehicle were journalists.
At a news conference on Wednesday, authorities said that Moses, 19, was in custody and had been charged with one count of murder in connection with the killing of the 20-year-old. Orange County sheriff John Mina said that additional charges for the other shootings were expected, per the New York Times.
Mina said that Moses, after shooting the journalists, walked into a nearby house and shot the 9-year-old girl and her mother. When deputies found Moses, "he was armed with a handgun, which we believe will link him to these cases as well," the sheriff said.
Mina added that Moses's motive in all five shootings was still under investigation. The sheriff says that Moses and the 20-year-old woman knew each other, but there was no apparent connection between the gunman, the journalists, and the mother and daughter.
"No one in our community — not a mother, not a 9-year-old, and certainly not news professionals — should become the victim of gun violence in our community," Mina said.