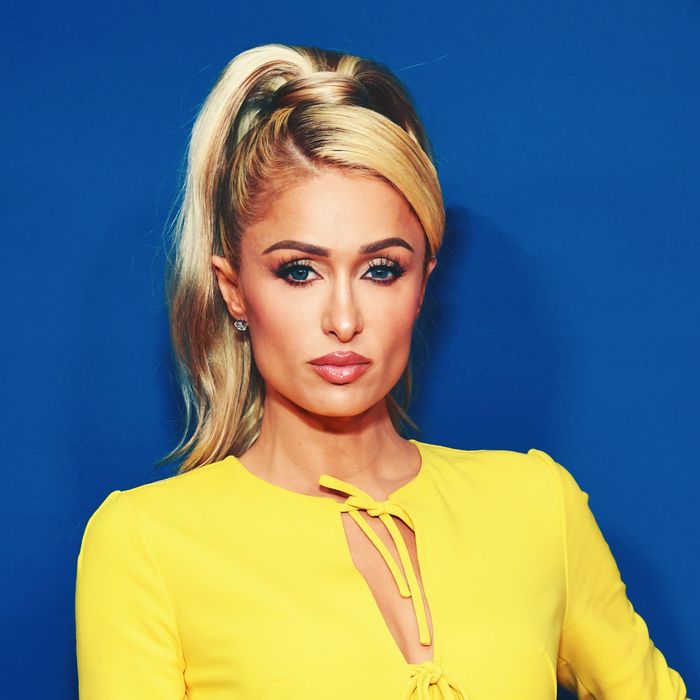 Photo: Jon Kopaloff/Getty Images
Paris Hilton opened up about sexual abuse she'd experienced as a teenager in a new wide-ranging interview with Glamour UK. The media personality and businesswoman said that when she was 15, she and a friend were invited to the home of two older men. Once there, one of the men forced her to drink wine, per Glamour, and raped her.
"I didn't drink or anything back then, but then, when I had maybe one or two sips, I just immediately started feeling dizzy and woozy," she said. "I don't know what he put in there. I'm assuming it was a roofie."
When she woke up a few hours later, she knew that she had been violated. "I remembered it," she said. "I have visions of him on top of me, covering my mouth, being like, 'You're dreaming, you're dreaming,' and whispering that in my ear."
In the same interview, Hilton talked publicly for the first time about getting an abortion in her 20s. "There was so much shame around that," she said. "I was a kid, and I was not ready for that."
But now, at 42, she said she understands the power of her platform, and she is ready to speak out. She reflected on the Supreme Court's repeal of Roe v. Wade.
"There's just so much politics around it and all that, but it's a woman's body," she said. "Why should there be a law based on that? It's your body, your choice, and I really believe in that. It's mind-boggling to me that they're making laws about what you do with your reproductive health, because if it were the other way around with the guys, it would not be this way at all."
Hilton's forthcoming memoir contains more details about the assault she survived as a teen. In recent years, she has also spoken about being sexually abused by staff members at Provo Canyon School, a boarding school and "behavioral-health center" in Utah. In 2022, she met with officials at the White House to talk about improving protection for youth in residential programs and facilities.