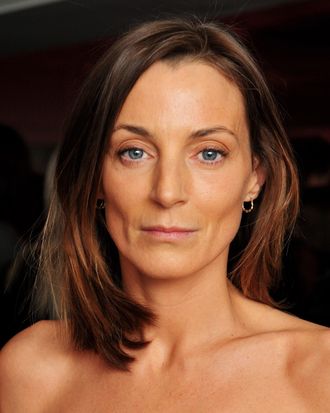 Photo: Nick Harvey/WireImage
Has there been a moment in fashion more highly anticipated than Phoebe Philo's return to the industry? Maybe the introduction of pants as everyday wear into women's closets, but beyond that, I'm unsure.
The designer announced, via a new eponymous Instagram handle, that her inaugural collection, backed by LVMH, will be available through a currently dormant website in September of this year, with registration opening in July. Since announcing her return in June 2021, fashion lovers have been ravenous for insider gossip and musing among one another as to when Philo might actually bless us with tangible clothing. Now, she's finally answered our prayers.
Philo, known for her minimalist and effortless approach to clothing, revived Celine (back when it was Céline) and brought the brand into the modern era during her tenure from 2008 to 2017. Céline became covetable, both through singular "It" items like the Luggage Tote and Triomphe Bag and as its own aesthetic. There are still digital shrines erected for her time helming the label and vintage sales taking place both online and during Paris Fashion Week for items from Philo's collections. She was hailed for creating a visual code for how women actually want to dress, when divorced from the male gaze.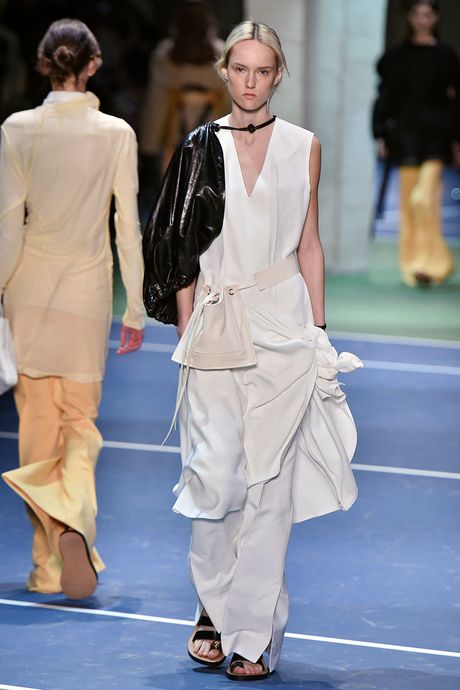 The Instagram account, which already has over 40,000 followers, posted its singular infographic around 9 this morning to comments from fashion editors like "screaming shaking crying throwing up." And one from singer Lily Allen, who wrote, "Not buying anything till Sept." Two things are clear: Philo's disciples are waiting eagerly and — to be quite honest — rabidly for her new collection, and the odds of me actually nabbing a garment on release day are as good as the chances of me getting floor seats to Beyoncé. In the meantime, I'll keep re-creating the looks using the stuff I already have in my closet.