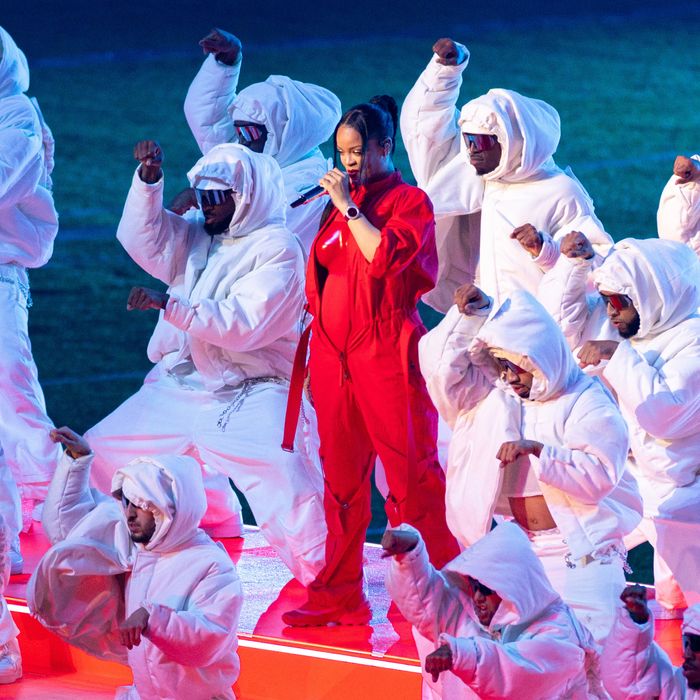 Photo: Christopher Polk/Variety via Getty Images
For 13 minutes last night, Rihanna was back. She danced, showed off her pregnancy bump, and reminded us about how vast and unforgettable her catalogue is. But even as she was elevated into the sky on a platform in a red Loewe jumpsuit and jacket, her 80 dancers held their own.
Dressed in custom white hooded Fenty puffers, cropped tanks and baggy pants, the dancers not only nailed their steps and made us want to dance along with them, they brought the internet together as we all wondered one thing: What were they supposed to be?
People have theories — everything from sperm to clouds and marshmallows. Here are some of the best ones.
On TikTok, one of the dancers said she thought they would be "giving sexy Fenty" for the show but ended up looking like "marshmallow ninja turtles" instead. Still, she was happy to be a part of it all. That's the right attitude.