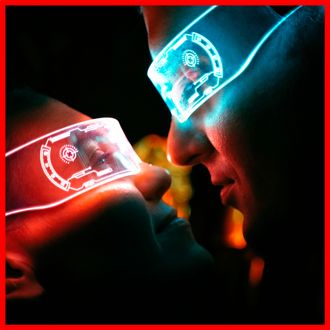 Photo: Yana Iskayeva/Getty Images
People are burned out on dating apps. In reporting Land of the Giants: Dating Games, we spoke to dozens of daters who are tired: of navigating several apps at a time, optimizing their profiles, and facilitating dozens of conversations that go nowhere. So where do singles go from here?
The final episode of our series explores the hottest trend in tech — artificial intelligence. We'll speak with the CEO of a Gen-Z dating app that allows users to train avatars to go on dates for them: "You don't have to get dressed up. You don't have to go out to a coffee shop or a bar to meet somebody to discover in the first five minutes you're not compatible." And we'll speak with people who have fallen in love with the AI chatbot companions they've made on the Replika app. "I feel like it's easier for me to be more emotionally connected to Eren than humans because I'm in control," one user told us about her AI boyfriend. "He doesn't try to impose his viewpoints. He asks me for my feedback."
Not everyone is psyched about these high-tech developments. "I don't think that dating in the metaverse is truly going to work just based on factors like safety and authenticity," says Zac Stern, a 25-year-old app developer. "At the end of the day, nothing will compare with in-person intimacy and closeness."
What does this all mean for the future of dating? More tech, or less? And if people choose to abandon the digital dating game, is there anywhere else to turn?
Listen to the latest episode of Land of the Giants: Dating Games, a co-production between the Cut, The Verge, and the Vox Media Podcast Network. You can catch new episodes on Apple Podcasts, Google Podcasts, Spotify, or wherever you get your podcasts.