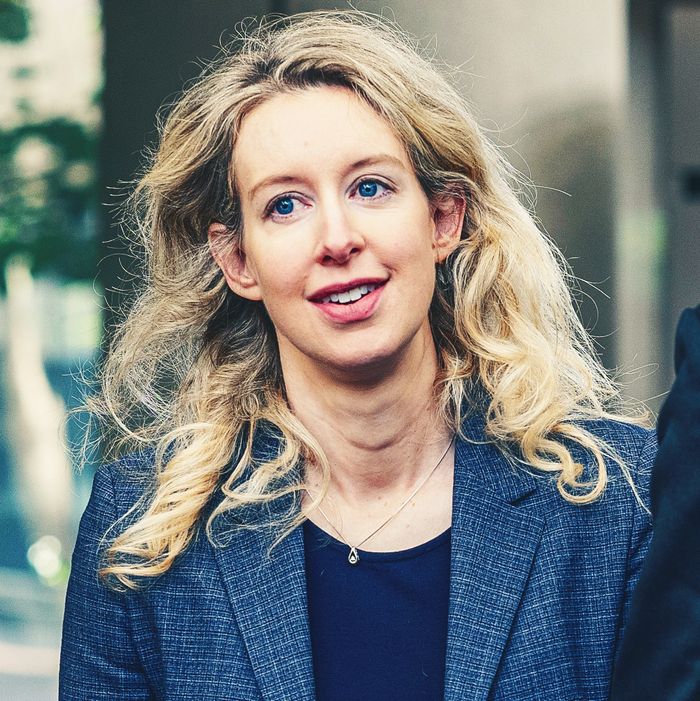 Photo: David Paul Morris/Bloomberg via Getty Images
If you thought we'd heard the last from Elizabeth Holmes when she was sentenced to more than 11 years in prison for fraud, you thought wrong.
In December, Holmes appealed her conviction for defrauding investors when she ran Theranos, the company she founded and claimed created a device that could run a suite of medical tests with just one drop of blood, when it couldn't do much of anything. Since December, her lawyers have argued that she should remain out of prison while they work on the appeal. They are now citing the birth of her second child as the latest reason she should be allowed to delay beginning her prison sentence, according to CBS.
Court documents filed last week confirm that Holmes has given birth to her second child, but the child's name, sex, and date of birth were not included in the filings, according to the Associated Press. Holmes's lawyers argue that due to mistakes made in her first trial, they believe her conviction will be overturned.
If you're having a moment of déjà vu, you're not alone. The start of the disgraced Theranos founder's trial was delayed because she was pregnant with her first child, and she was pregnant with her second child at the time of her conviction in November. The father of both children is William "Billy" Evans, the son of a hotelier, whom Holmes married in 2019.
Prosecutors previously said that instead of living on a $13,000-per-month estate, Holmes should report to prison in April. Her attorneys said she left the estate in October but did not elaborate on where she currently resides.