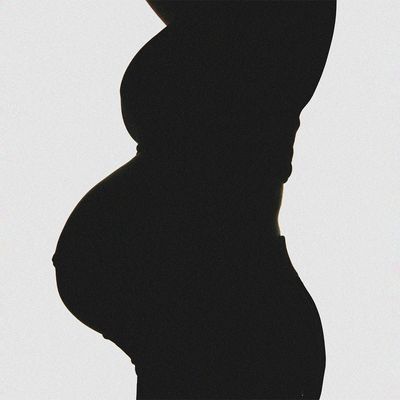 Photo: DianeDavis/Getty Images/iStockphoto
The U.S. maternal-mortality rate spiked in 2021, according to a new report from the Centers for Disease Control and Prevention. The report reveals that 1,205 women died of maternal causes in 2021, a 40 percent increase from 2020 and the highest rate the country has seen since the 1960s.
The World Health Organization defines maternal death as "the death of a woman while pregnant or within 42 days of termination of pregnancy" (though it's worth noting that women are not the only people who can get pregnant and give birth). The U.S. maternal-mortality rate for 2021 was 32.9 deaths per 100,000 live births — more than ten times the estimated rates of other high-income countries, including Australia, Austria, Israel, Japan, and Spain, which, NPR reports, hovered between two and three deaths per 100,000 in 2020. Although comparisons to other countries can be challenging because of the different methodologies used to track data in each country, Donna Hoyert, the author of the CDC's new report and a health scientist at the National Center for Health Statistics at the CDC, told NPR that the U.S. is "usually not faring all that well" on maternal mortality.
The report confirmed previously known racial disparities in the country's maternal death rate, with Black women most affected due in part to racism and discrimination in the health-care system, which frequently doesn't address underlying conditions in Black patients. In 2021, the rate for Black women was 69.9 deaths per 100,000 live births, which is 2.6 times higher than for white women and 2.4 times higher than for Hispanic women. Age also plays a role: The maternal-mortality rate for women over 40 is 6.8 times higher than for women under 25.
According to The Washington Post, even though the CDC report doesn't mention the COVID-19 pandemic, "maternal health experts said it was natural to assume the coronavirus fueled the rise in maternal deaths" and research has shown that pregnant people infected with the coronavirus have a seven times higher risk of dying compared with pregnant people who are not infected. On Thursday, the American College of Obstetricians and Gynecologists said that provisional data about maternal mortality had shown that there was an increase in deaths, but the numbers reflected in the CDC's official report were staggering. "Confirmation of a roughly 40% increase in preventable deaths compared to a year prior is stunning news," the organization said.
And in the wake of the repeal of Roe v. Wade, it's unlikely that maternal mortality rates will improve anytime soon. A December 2022 study by the Commonwealth Fund found that compared to states where abortion is accessible, states that have banned, are planning to ban, or have otherwise restricted abortion have higher rates of maternal mortality and infant death, especially among women of color.