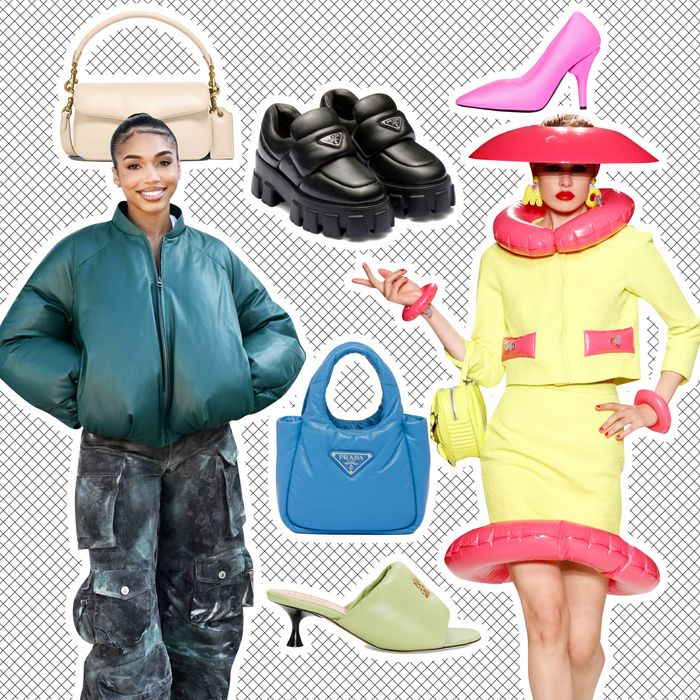 Photo-Illustration: by The Cut; Photos: Getty Images
Ready or not, the fashion world now pronounces luxe and lush as "padded" and "pillowy." There's the Coach Pillow Tabby with over 12.6 million views on TikTok; Kendall Jenner's comically chic Loewe bomber — yes, the same one that reminds people of a scrotum (or, if the genital comparison is too much for the untrained eye, of watching air mattresses flare up at a sleepover); Sam Smith's proportion-feisty Harri KS ensemble, worn to the recent BRIT Awards, featuring charcoal latex unshaped into obtrusive, swollen limbs.
At New York Fashion Week, the viral fashion disruptors MSCHF (no surprise) sent social media into a frenzy with its Big Red Boots reminiscent of Astro Boy or Dora's best friend, Boots, depending on which side of kids TV you grew up on. This rise in deliciously squishy "touch me" fashion is awfully evident on the runway, too — bulbous Barbie heels courtesy of Balenciaga and Loewe; Moschino's seasonal collection full of frivolous inflatables and candy-colored pool toys; and of course Miss Prada and recently Miu Miu. After he raced to the tippy top of the Lyst Index in 2022, we ought to trust more than ever the magic of Raf Simons, who reimagined Prada classics to make them desirably fuller. The iconic, once-slender Prada bag, loafers, and ballerinas have been puff-ified with soft Napa leather.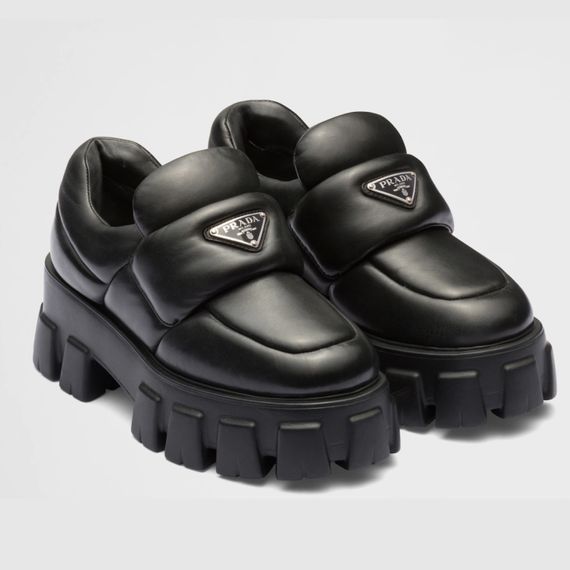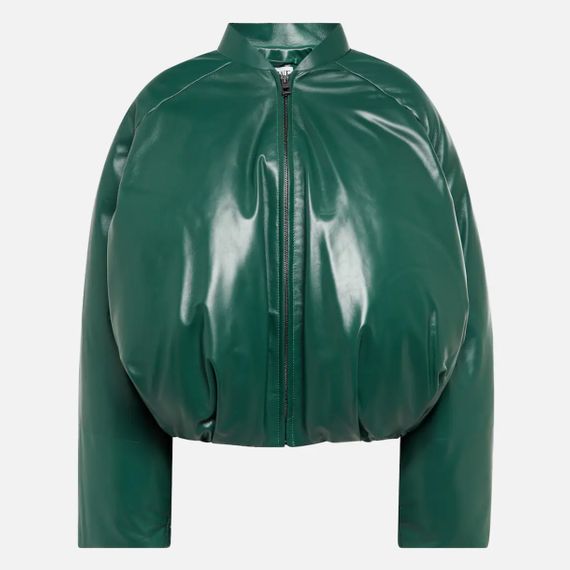 It's surprising at first glance, but once digested, the rizz of pillowy, bubblelike fashion in the present sociocultural climate feels more validating than many dreadful cores and syndromes that fill our screens. We live in absolute chaos — a pandemic, climate crisis, geopolitical warfare — so slinging along a soft, puffy bag that longs to be squished is like a quick dopamine hit. It's the same orgasmic terror that chimes in when you mass-pop bubble wrap or sheepishly run your fingers over a faux-fleece Bershka jacket: complete tingles-at-the-fingertips yumminess.
"As we try to avoid our reality, puffy fashion is escapist and a way to feel cozy and protected with the added pleasure of having a stress ball at your service," explains TikTok creator Tariro Makoni, who made a TikTok video about the rise of inflatables. Sure, wearing MSCHF's Big Red Boots could bring a dissociative, gamified main-character energy and perhaps provide a quick break from dealing with the doom. But there's also a structured, more selfish dollar-driven strategy at play. At a time when the runway is governed by paint that dries into dresses and dresses that turn into tablecloths, blown-up fashion is clickbait fodder.
"They will pop in photos, they will pop in videos," TikTok-trend analyst and fashion oracle Mandy Lee confirmed in a post. "Prada puff-ifying some of their most popular items may seem like a risk, but they will photograph amazing, they will grab attention, and they will sell really well." And the evidence is as inescapable as the barrage of memes, tweets, and celeb photos featuring the Big Red Boots. Seeing the viral TikTok of a man struggling to get out of them won't dissuade us from queuing up for the MSCHF design or haggling with resellers online. While the cartoonish red boots are priced at a cool $350 by the brand, they are already valued at a 400 percent premium on resale platforms — ridiculous but oh so real.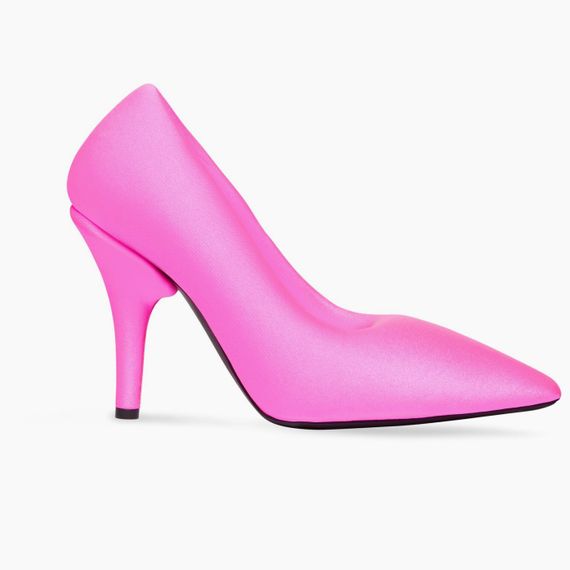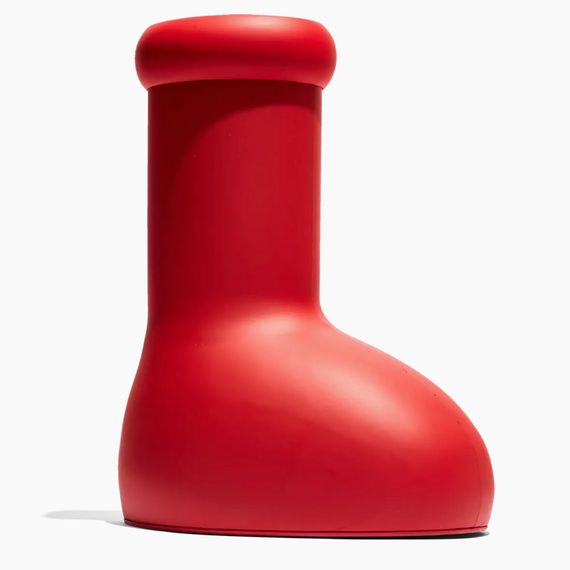 It's ironic, at nearly a Shakespearean level, that for some fashion people the pillowy, puffy trend is an interpretation of the all-consuming money crisis. "Everyone's talking about inflation. The cost of everything's going up: housing, food, life. So I took inflation into the collection," Jeremy Scott announced in September on the night of his Moschino SS23 show in Milan. Clearly, beyond everything, the blown-up trend is an undeniable and often overwhelming reminder that fashion is culture is fashion, even when it makes little to no sense.