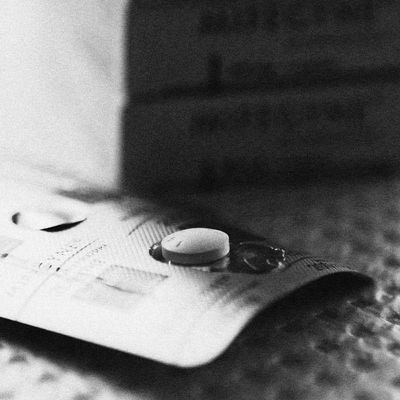 Photo: Phil Walter/Getty Images
A Texas man has sued three women, whom he accuses of murder, for allegedly helping his ex-wife terminate a pregnancy with abortion pills, in what appears to be the first case of its kind since the Supreme Court overturned Roe v. Wade last summer.
A trio of overlapping abortion bans has made terminating a pregnancy illegal in Texas except in cases of certain medical emergencies (this doesn't happen in practice; five women who were denied medically necessary abortions are now suing the state). According to the Texas Tribune, which first reported on the lawsuit, plaintiff Marcus Silva is suing the women under the state's wrongful death statute. He's represented by former Texas solicitor general Jonathan Mitchell, the architect of the Texas law that allows residents to sue anyone they suspect of "aiding and abetting" an abortion.
The lawsuit, which the Cut has reviewed, also comes days after a South Carolina woman was criminally charged for allegedly taking abortion pills to end her pregnancy. Silva's ex-wife is not named as a defendant in the civil suit, and under Texas law, abortion seekers are exempted from prosecution.
Silva alleges that his ex-wife learned she was pregnant in July 2022 and concealed it from him. Notably, court records show she had filed for divorce two months earlier, in May 2022, although it wasn't finalized until February 2023. ​According to photos of his ex-wife's purported text messages, which were included in the lawsuit, she told the defendants: "I know either way he will use it against me. If I told him before, which I'm not, he would use it as [a way to] try to stay with me. And after the fact, I know he will try to act like he has some right to the decision."
Silva claims his ex-wife planned with two friends to illegally obtain abortion pills to terminate the pregnancy. According to the lawsuit, the friends shared a link to Aid Access, which ships abortion pills to the United States from overseas, in a group chat. They ultimately obtained the medication in Houston, the lawsuit alleges, and had a third woman deliver the pills to Silva's ex-wife. The photos of the ex-wife's purported text-message exchanges suggest she was able to self-manage the abortion at home in July.
The lawsuit calls for damages of more than $1 million and an injunction blocking the three women from distributing abortion pills. The suit also says Silva's legal team intends to identify the manufacturer of the abortion pills and add it as a defendant.
Anyone who performs an abortion or helps an abortion seeker in Texas risks up to life in prison, in addition to a civil penalty of no less than $100,000. None of the defendants has been criminally charged.