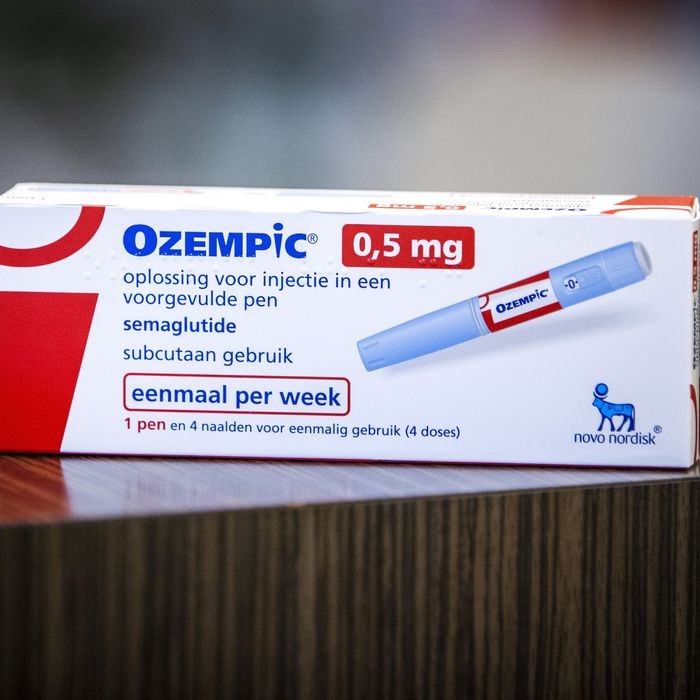 Photo: Hollandse Hoogte/Shutterstock
In yet another signal that Ozempic mania is unlikely to abate anytime soon, WeightWatchers announced that it has agreed to acquire Sequence, a weight-loss management telehealth company that touts its prescriptions for Ozempic and other similar GLP-1 agonist drugs, as they're known medically, for $106 million.
Launched in 2021, Sequence is a subscription service that charges a monthly fee for ongoing consultations with its practitioners, who can write prescriptions for GLP-1 drugs like Ozempic, Wegovy, and Mounjaro ("if appropriate," as it carefully proclaims), help navigate insurance claims for them, work out diet and exercise plans, and meet for regular check-ins. (But just in case this all feels too subtle, Sequence's website features a section called "Why GLP-1s Work" and promises that "your Clinician will consider appropriate medications for you — in many cases, GLP-1s.") The companies will operate separately, and Sequence will neither require new or current members to be on WeightWatchers, or include WeightWatchers memberships for new or current members, though it will be considering ways to integrate the programs for those who are on both.
Given the size of the potential market — the CDC estimates that over 70 percent of adult Americans are obese or overweight — Sequence's success (it has 24,000 members across the U.S. as of February, and is already profitable) is perhaps unsurprising. And while WeightWatchers stresses the need for behavioral changes and nutrition programs it has always emphasized, its acquisition of Sequence suggests a bullish belief in the power of adding a pharmacological component as well, and in a statement announcing the acquisition, the company's chief scientific officer, Dr. Gary Foster, Ph.D., mentioned GLP-1s specifically. "This is the biggest innovation in our industry today," according to Sima Sistani, WeightWatchers' CEO, via a spokesperson, when I inquired about whether Ozempic et al. were the specific impetus for the acquisition, "yet we are hearing from consumers and the medical community that the excitement is balanced with the challenge of not having a complementary, livable behavior change program and lifestyle support."
The growing interest in Ozempic and similar drugs has put pressure on supplies and availability, leaving diabetics scrambling to fill their own prescriptions in the face of skyrocketing demand. (Over a million prescriptions were written for Ozempic alone in December 2022, according to IQVIA, a rise of 64 percent over the previous December.) "Don't even bother calling," one woman told me of her schlep from pharmacy to pharmacy looking for her medication. While Novo Nordisk, which makes Ozempic and Wegovy, and Eli Lilly and Company, which makes Mounjaro, say that they don't expect repeats of the shortages that plagued the companies and consumers last year, a potential influx of new patients that WeightWatchers could bring may challenge that contention. (As of now, Ozempic and Mounjaro are only FDA-approved and indicated for type-two diabetes, although doctors have latitude to prescribe them off-label. Wegovy, which has the same active ingredient as Ozempic, is approved for chronic weight management.)
Whether or not current patients are excited, investors are. WeightWatchers' stock is up 79 percent today.