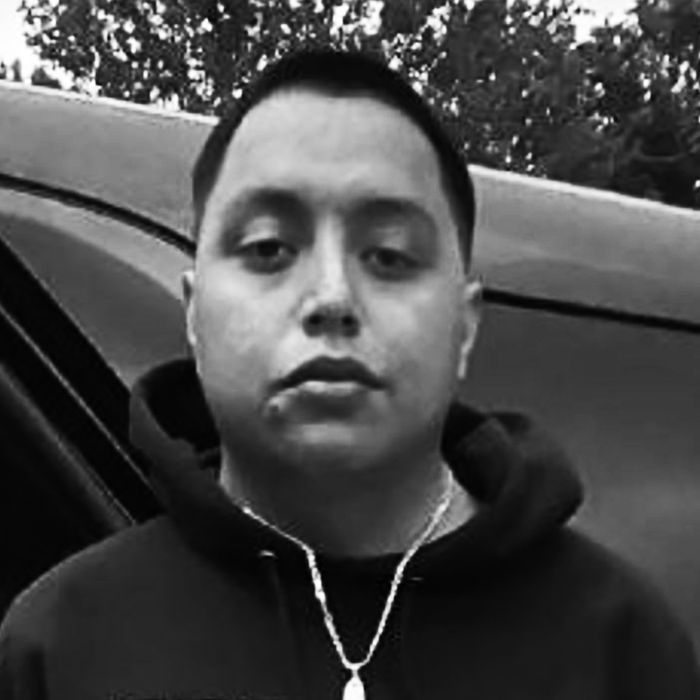 Photo: Elgin Police Department
Two high-school all-star cheerleaders were shot on Monday night after one of them accidentally tried to get into the wrong car in the parking lot of a supermarket in Elgin, Texas.
Heather Roth, one of the cheerleaders, told ABC affiliate KTRK-TV that she, Payton Washington, and two other friends were heading home from cheer practice at Woodlands Elite Cheer Company when she got out of her friend's car and walked toward a parked car that looked like her own. As she tried to open the door, she realized that there was a man in the passenger seat. Roth said that she panicked and returned to her friend's car but that the man got out of the car and approached the girls' car. She was rolling down the window to apologize when he shot at them, she said: "He just threw his hands up, and he pulled out a gun, and then he just started shooting at all of us." KTRK reports that Roth had a graze wound that was treated at the scene. Washington, who was shot in the leg and back, was airlifted to a nearby hospital. As of Tuesday, she was in the ICU receiving treatment.
NBC reports that police identified the shooter as Pedro Tello Rodriguez Jr., 25, and said that he was arrested and charged with deadly conduct, a third-degree felony. According to an affidavit obtained by ABC 13, a store manager saw the suspect "shoot at the vehicle multiple times" before fleeing. Authorities said the shooting was captured on video-surveillance footage, though it has not been publicly released.
Washington, a high-school senior who is expected to join Baylor University's acrobatic and tumbling team later this year, was planning to compete in the Allstar World Championship this weekend, Woodlands Elite Cheer owner Lynne Shearer told Fox 7 Austin. Shearer said Washington is an exceptional athlete despite being born with one lung: "She's won every title there is to win in all-star cheerleader except for a world title, so that makes this super-heartbreaking for her."