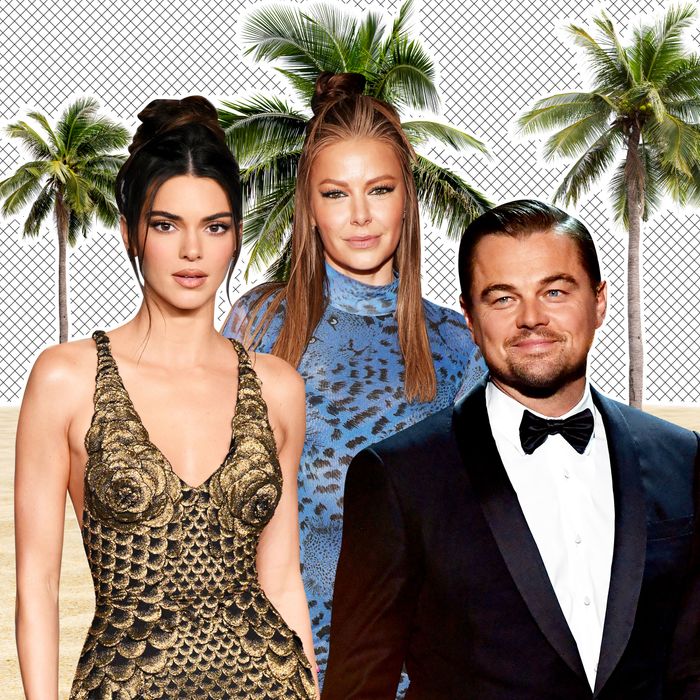 Photo-Illustration: by The Cut; Photos: Getty Images
The first weekend of Coachella has come to a close, and there is lots to discuss. None of it has to do with music, and all of it has to do with the horny celebrities who attended — because apparently, there is nothing like dust and crop tops to set the mood for a horde of newly single famous people. So who is flirting with whom?
Camila Cabello and Shawn Mendes
On Friday, Camila Cabello and Shawn Mendes, who broke up in 2021 after two years of haunted paparazzi walks, were seen kissing and heavily flirting in the middle of a crowd. "Page Six" claims they spent the rest of the night together, doing sexy things like "chatting" and "enjoying some drinks with friends."
Does this mean Cabello is no longer dating the founder of the Jewish dating app Lox Club? RIP.
Kendall Jenner and Bad Bunny
Meanwhile, over at Bad Bunny's set, Kendall Jenner popped up in the crowd, gently shimmying in support of her apparent boyfriend. During his performance, Benito made a few pointed comments about celebrity gossip, saying in Spanish, "People don't know the reality of what I feel in my heart. You're not going to know me from a video on TikTok, an interview, or what people are saying about me." Fine, but this TikTok video of Jenner swaying during one of his songs is intriguing nonetheless:
Jenner and Bad Bunny showed up in closer vicinity on Sunday, when he was seen whispering a little secret in her ear through his face bandanna. I won't be discussing these images further, thanks!
Leo DiCaprio and Irina Shayk
Guess who else was enjoying the horny desert vibes this past weekend? Leonardo DiCaprio and his little black baseball cap, of course. DiCaprio was spotted late Saturday night at a Coachella after-party, where he was dancing with a woman TMZ identified as Bradley Cooper's ex Irina Shayk. As is custom when DiCaprio is speculated to be seeing a new lady, I must emphasize the fact that Shayk is 37, a whole ten years older than his other rumored fling, Gigi Hadid. Maybe he really is committed to disproving those "ridiculous" rumors that he only dates women under 25?
Ariana Madix and Daniel Wai
And then, of course, there is Vanderpump Rules star and key Scandoval player Ariana Madix, who, judging by her Instagram Stories, appears to have spent the entire weekend with a personal trainer named Daniel Wai. On Sunday, TMZ found footage of them making out.
And we still have weekend two of the festival. I can see it now: Kylie Jenner and Timmy Chalamet will make out to Frank Ocean, and Kendall will trot onstage on a horse during "Si Veo a Tu Mamá." Anything goes!