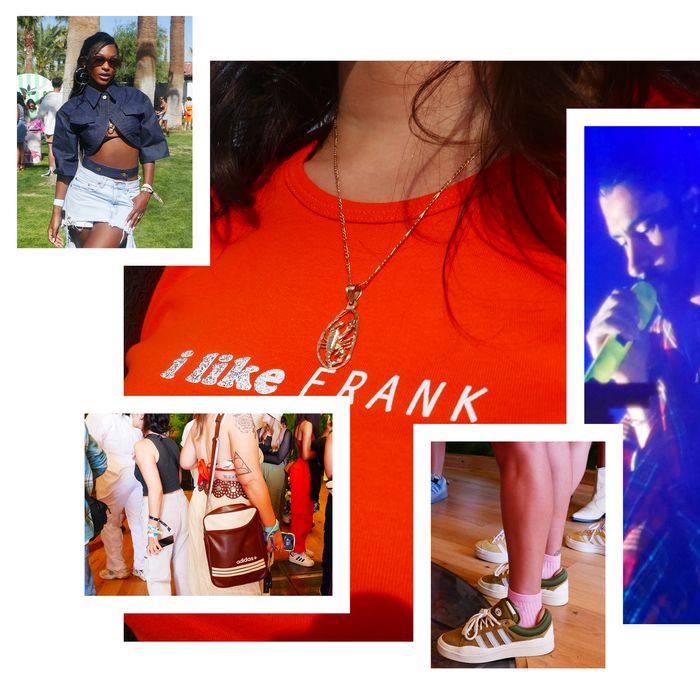 Photo-Illustration: The Cut
For more of the Cut's favorite fashion, beauty, and home finds, sign up for the weekly Cut Shop Newsletter.
Coachella has lost the plot. At least, the fashion plot. That's the conclusion a fellow editor and I reached as we were walking toward the entrance of the music festival: how none of the attendees making their way in (including ourselves) looked liked they were going to the same place. Boho meets business casual, space cowboys, gorpcore — what aesthetic memo was sent this year? None, it appears.
My last (and first) Coachella rendezvous was in 2019, when Benito wasn't a headliner but still took center stage. Four years later, I experienced firsthand not only how much the performers have grown (Rosalía and Blackpink were also in the 2019 and current lineups) but how a music festival has become an amalgam of culture even after the pandemic. Here is a recap of what happened, fashion-wise:
Bad Bunny Merch Reigned Supreme
We started the weekend strong. At 4 p.m. I arrived at the festival grounds alongside the Adidas team to witness the brand's Spring Campus Experience. I walked through a bunny-shaped building into some much-needed AC and was surrounded by the latest sneaker collaboration with Bad Bunny. (Hint: This drop is all about neutral colors fitting of the kicks' name, Wild Moss.)
After scouting the grounds and watching the other Latine performers of the day take stage (shout out to Becky G), I'm happy to announce that I never once saw Benito with Kendall Jenner together.
Revolve Fest Brought Our All the Influencers (And Their Free Clothes.)
Every year there are tons of infamous branded events surrounding Coachella. However, the one that always makes a buzz (for better or for worse) is the Revolve Festival. After last year's Revolve almost becoming a Fyre Fest situation, I was hesitant to step into the influencer haven, where attendees had been stranded. But for science (a.k.a. journalism), I did.
Upon entering, you are welcomed by what I can only describe as what an AI bot that read music festivals and influencers would they come up with. There was a location with a main stage, a chair-o-plane ride, and a handful of stands where everything you want but don't necessarily need is offered for free. I'm talking about Quay sunglasses, 818 drinks, LaLaLand Kind Cafe lattes, Supergoop! sunscreen, Rhode skin care, and more (!). My first stop? The Erewhon stand, of course. You could do your groceries there if you wanted to. It had coffee, boxed milk, cookies and other snacks, deodorants, and duh, pre-made Erewhon juices up for grabs.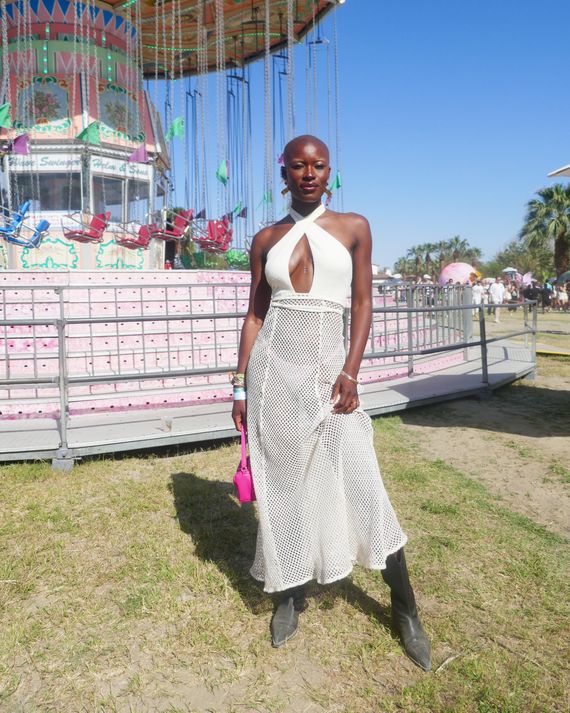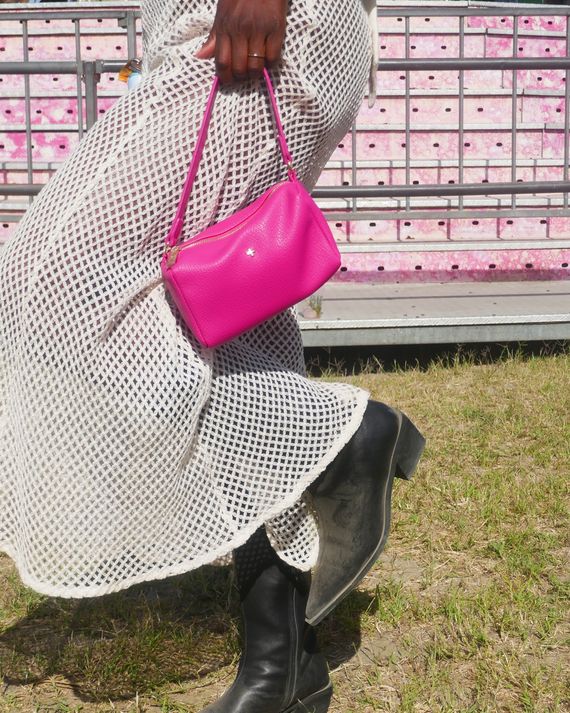 Chatting with some attendees, whose outfits I believe could all live in the same universe, I noticed: out were dirty white shoes, unitards, and heels (why would you purposely do that to your feet?), and in were cowboy boots, see-through mesh, and baggy pants.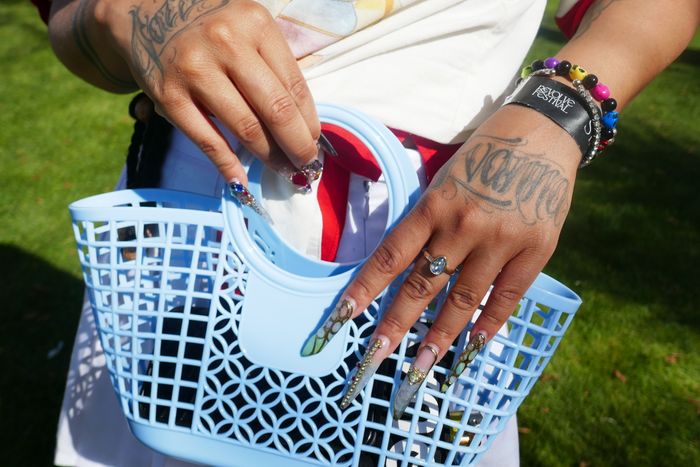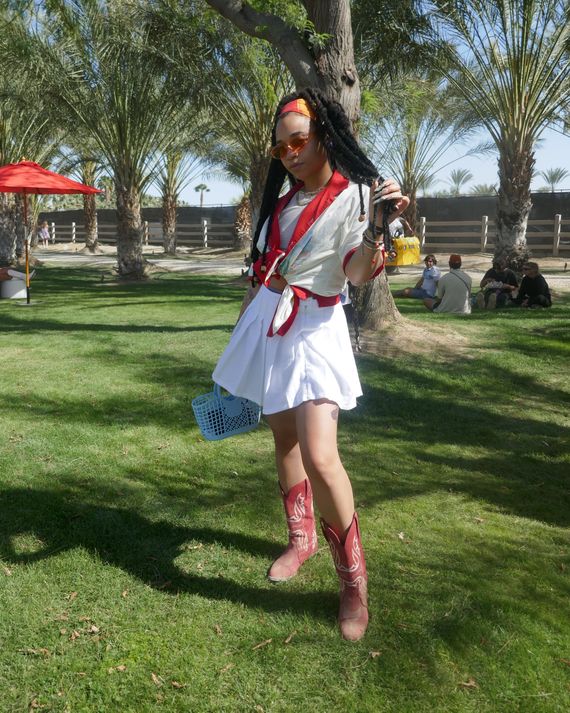 For them it was not about putting together an outfit in which each item would overpower the next (as we've seen in past Coachellas) but instead building a look around pieces that complimented each other (which is basically just good styling.) After scouting the grounds, grabbing my free stuff, and waiting an hour and a half so our Lyft driver could enter the grounds and pick us up, I made it to see Rosalía in time and tell the tale that I, too, attended the Revolve Fest.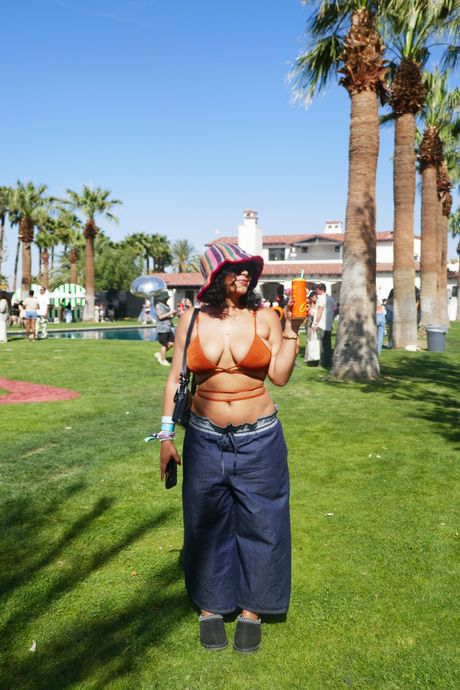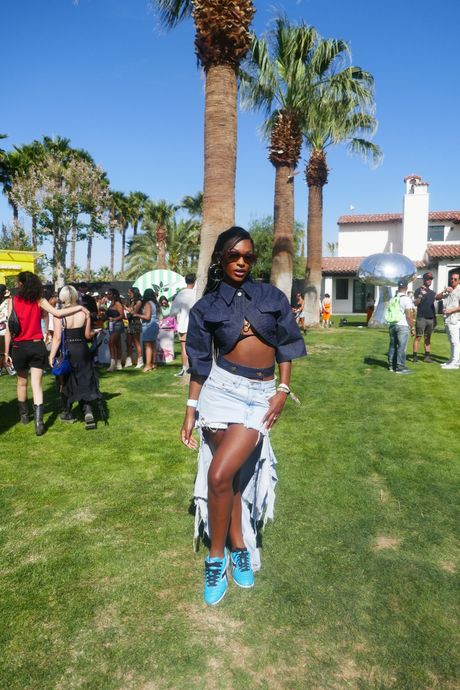 The Outfits That Looked Good Were Some of the Most Understated
The most awaited day was here: Frank Ocean day. Frank merch was everywhere. By now, you've read countless of think pieces of his performance, so I'll spare you mine. I'll just say there will be no Frank Ocean slander here, respectfully.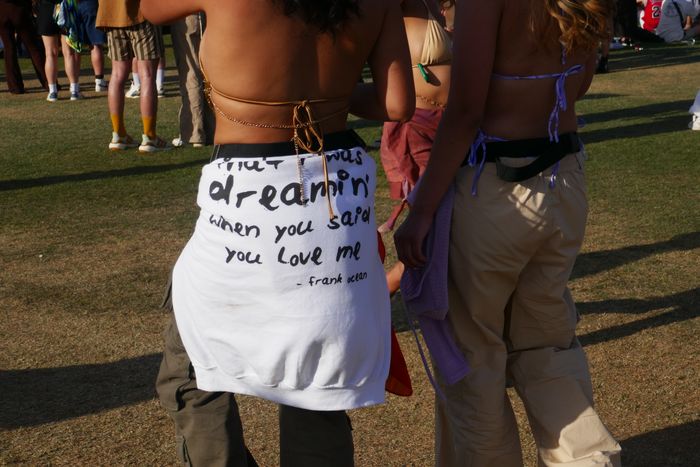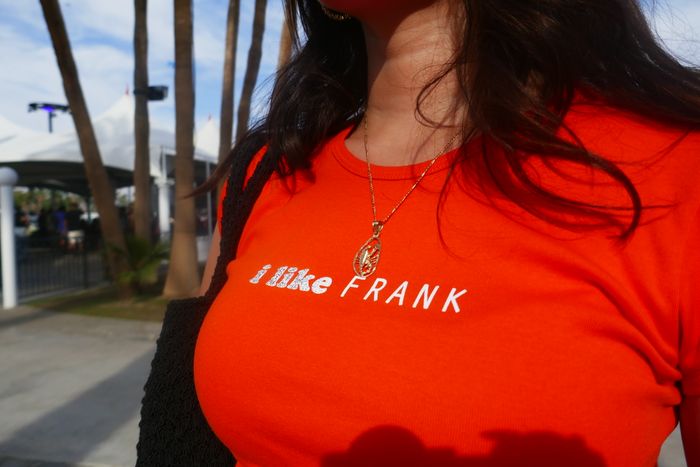 As the weekend was wrapping up, so was the festival fashion. The common denominator? Comfortable kicks, cowboy boots, and what I believe the biggest trend of the season will be: midi-maxi skirts. I didn't notice as much cultural appropriation happening (thank goddess) and there was not a single feathered headdress in sight (maybe because Vanessa Hudgens skipped this year.) And I also noticed less "festival style" looks, a.k.a. buying looks just for Coachella. The environment thanks you.